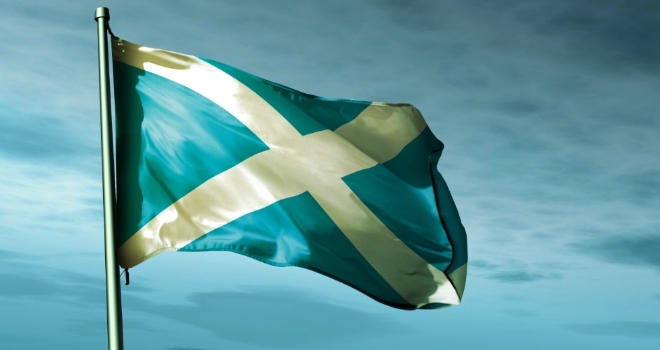 Lettings platform, Goodlord, has announced that Scottish letting agencies are now able to access the company's services as the firm officially launches in Scotland today.
Today's announcement means that the platform is now available to letting agents operating in England, Scotland, and Wales and will include Goodlord customers such as The Lomond Group, encompassing Scottish brands Braemore and Stonehouse.
Scottish customers will be able to manage the entire tenancy process through the Goodlord platform, from sending the Private Residential Tenancy agreement (PRT) and Easy Read Notes, to digital contract signing and collecting security deposits.
To ensure the differences in lettings legislation in Scotland are catered for, Goodlord has invested significant resources in configuring its platform to reflect national regulation. This means it can offer Scottish customers the same compliance benefits enjoyed by agents across England and Wales.
In line with Scottish lettings legislation, the platform collects details such as agency and landlord registration numbers, which are automatically included in the PRT and on all agency-branded emails sent from Goodlord to their tenants, landlords, and guarantors, to ensure all tenancies are compliant with Scottish law.
Goodlord customers who operate in multiple countries can simply select whether the property is located in England, Scotland, or Wales, and the platform will automatically ensure the tenancy is compliant with the relevant local legislation.
Scottish customers will also be able to offer their landlords Goodlord and DAS UK's Rent Protection & Legal Expenses Insurance policy. The policy covers rent for up to 15 months and boasts an award-winning claims process. The service lets agents file claims on behalf of their landlords in less than 10 minutes and offers a meditation service that has helped resolve a third of claims to date without the need for litigation.
The Lomond Group, which has a combined portfolio of over 23,000 properties under management throughout the UK, has been one of the first Goodlord customers to benefit from the Scottish launch.
Lucy Jones, Chief Operating Officer at The Lomond Group, comments: "The Goodlord platform has been a game-changer for The Lomond Group; standardising processes across our branches and dramatically reducing time spent on admin for our team. The launch in Scotland ensures consistency of processes across all our nationwide branches and means we can now offer comprehensive rent protection and legal expenses insurance to our Scottish landlords."
Costas Frangeskou, Director of Sales at Goodlord, comments: "I'm so pleased that we're now able to support our existing customers in Scotland, as well as Scottish agencies that have been waiting patiently for a better way to manage their pre-tenancy journey. We've worked closely with our customers to deliver a unique solution that saves them time and helps them ensure every single let is compliant."