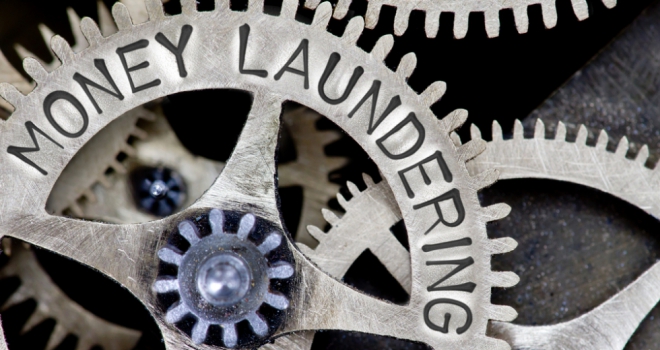 On average, estate agents are only 53% of the way through their Fifth Anti-Money Laundering implementation plans, according to new research released by data and analytics provider, LexisNexis Risk Solutions.
This news comes despite the Directive coming into force over a year ago, meaning that firms are at risk of penalties from the regulator for non-compliance, as well as potentially allowing illicit activity to go undetected.
The findings are based on a survey of over 875 compliance professionals across the real estate, banking, accountancy, lending, wealth management and legal sectors, and seek to showcase how businesses are coping with the current AML framework.
Despite not being fully compliant yet, of those surveyed, estate agents were most optimistic about how impactful 5MLD would be in their ability to detect and deter financial crime, with 77% stating that it would have a net positive impact, higher than the research average of 60%.
Therefore, a lack of guidance on how to comply with the regulation is likely behind estate agents' difficulties in implementing 5MLD – not that they don't want to – with 95% agreeing that the regulator should give more information on how to make their compliance programmes more effective.
Additional guidance is particularly important given that estate agents predict that more anti-money laundering (AML) regulation is imminent due as a result of Brexit, with 89% expecting to see more AML targeted regulation as a result, which is 11% higher than the sample average.
The results reflect previous research undertaken nine months after 5MLD came into force, which revealed that estate agents were less likely to think that the support from the regulator was 'excellent' when it comes to implementing 5MLD, with 38% stating it was 'excellent' compared to an overall study average of 43%.
Nina Kerkez, Director of UK&I Consulting at LexisNexis Risk Solutions, comments: "The regulatory burden of 5MLD is hugely challenging for all industries, but it appears that compliance professionals in the estate agent industry have been on an uphill battle to try and meet the Directive's requirements. It's not the case that estate agents are resistant to the changes, far from it in fact; they're able to see the value such regulation can bring to fighting financial crime. Instead, it appears there is a disconnect between the regulator and the support the industry requires to meet its obligations.
"To overcome this issue, we need to see better collaboration from the regulator and the wider private sector, to ensure that all industries are aware of their obligations, and the steps they need to take to ensure compliance.
"As part of this, it's vital that estate agents are made aware of the tools and technologies available to ease the pressures of complying with regulation, and how they can streamline their compliance processes. For example, by automating their customer due diligence, a key part of 5MLD, and investigations processes they could streamline almost two-thirds of their overall compliance workload, and in doing so free up the human skills and knowledge required to implement robust risk-based activities that will really make a difference.
"By taking this approach, not only will the industry be better equipped to mitigate the risks facing them, it will be able to do its duty to protect wider society, as ultimately any illicit activity that goes undetected has the potential to harm those on the street."