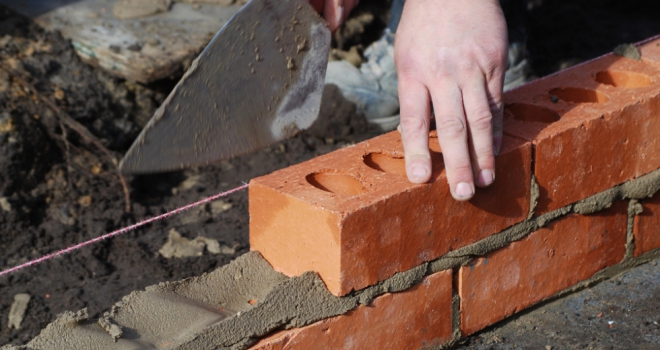 UK homebuilder, Countryside, has announced that it has achieved a 33% increase in completions along side the news that Group Chief Executive Officer, Ian Sutcliffe, is to retire.
During the year ending September 30 2019, the firm said its total completions rose to 5,733 from 4,295 in FY 2018. The group's adjusted operating profit rose 11% during the period to £234.4 million, with its net private reservation rate climbing slightly from 0.80 in 2018 to 0.84.
Its Housebuilding division saw a 3% rise in completions to 1,308 homes, but those for private homes dipped 2% to 841 homes. Private average selling prices for the division also fell 2% to £500,000 which Countryside said was in line with its focus on local owner occupiers "and reflects the softening of prices at higher price points in the south east". Its adjusted operating profit climbed 5% to £114.8 million.
Housebuilding's open sales outlets at year end increased to 30 from 2018's 27.
The Partnership division "grew strongly" during the period, Countryside said, benefiting from the Westleigh acquisition in 2018 and the decision to grow its regional businesses outside of the south east.
Accordingly, completions rose 47% to 4,425 homes, with private housing completions lifting 18% to 1,336 homes. The private average selling price dropped 11% to £283,000, reflecting the bias towards the North and Midlands. Countryside said its new financial year had begun well with a "record order book" and robust trading in both divisions.
Ian Sutcliffe, said: "We have continued our excellent growth trajectory during the past year and have exceeded our expectations in operating margins, return on capital employed and cash generation.
Our differentiated Partnerships division continues to go from strength to strength, while our Housebuilding division is benefitting from operational efficiency and continued capital discipline to deliver improved returns. With strong demand from first time buyers and ongoing political support, the board looks forward to delivering continued growth from both of our operating divisions."
Sutcliffe is set to retire from the group on March 31 2020, with Iain McPherson, currently head of the Partnerships South business, named as his successor. McPherson will begin his new role on January 1.
Joining Countryside as executive chairman in 2013, Sutcliffe, as group CEO, led the company's listing on the London Stock Exchange in 2016. McPherson has much industry experience amassed from various roles over the past 23 years in both housing associations and major housebuilders.