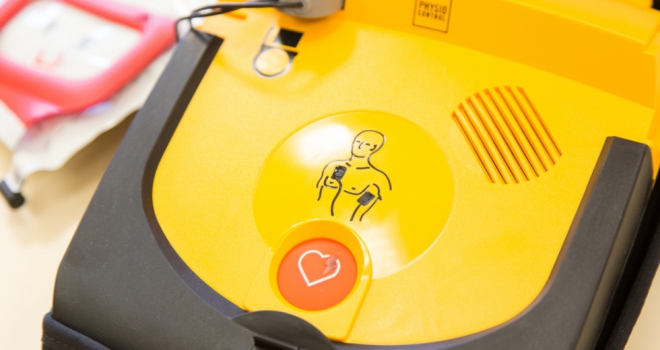 Barratt Developments has announced that it is to donate all of its 400 defibrillators from UK sites to offer support to ambulance and first aid workers during the coronavirus crisis.
St John Ambulance and St Andrew's First Aid will benefit from the equipment which is usually used on the housebuilder's construction sites. This follows St John Ambulance's nationwide appeal for sorely needed equipment, named Take the Strain.
"Teams from Barratt are urgently gathering up the defibrillators from their sites across the country so they can get them to where they are needed in the next few days," Barratt stated. The 400 defibrillators are worth more than £300,000, it said.
In other efforts, the housebuilder has donated £100,000 to the NHS Charities Together appeal. The organisation supports 250 NHS charities in helping people stay well for longer and recover faster, also encouraging volunteers to support NHS staff and mental health, community health and ambulance trusts.
Earlier this month, Barratt donated personal protective items to local NHS hospitals and social care services.
David Thomas, Barratt's CEO, said: "We are pleased to be able to donate this equipment where it is urgently needed – to help St John Ambulance and St Andrew's First Aid, who are on the frontline, supporting the NHS and helping to save lives.
"We are seeing an amazing collective effort by businesses, communities and individuals in the fight against coronavirus and we want to play our part in that."