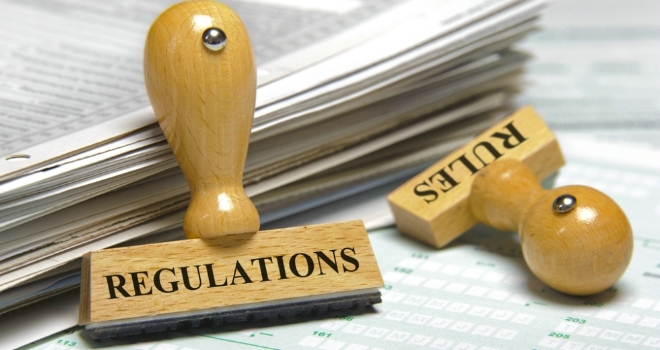 Estate and letting agents are being reminded that should the coronavirus pandemic significantly delay long-expected industry regulations, they should continue to prepare for them.
Regulation of Property Agents (RoPA) - was intended to be introduced within two years of the RoPA Report being published last summer, but with the current focus understandably on tackling Covid-19, RoPA has likely dropped down Parliament's list of priorities and could therefore take much longer than anticipated to be implemented.
However, according to automated payments service, PayProp, agencies should not slip into a false sense of security.
The RoPA report, published in the summer of 2019, includes recommendations for the creation of a new independent regulator, licensing for all agents, a new code of practice and mandatory qualifications.
In early March, the Chair of the RoPA Working Group, Lord Richard Best, confirmed that the measures were awaiting ministerial approval. He also told the BBC that ministers needed to get their heads around the proposals and 'get on with it'.
Since Lord Best's remarks, the coronavirus pandemic has worsened, resulting in a nationwide lockdown. The government has subsequently focused on introducing a range of emergency property market measures, including mortgage payment holidays and an extension to the notice period for evictions.
Neil Cobbold, Chief Sales Officer at PayProp, says: "It's understandable that politicians and the Ministry of Housing, Communities and Local Government have been prioritising the fight against coronavirus. This means, however, that measures like RoPA are likely to be significantly delayed.
"Still, we mustn't think it will go away."
Transparency will be key in the post-virus market
As the industry prepares to resume full operations following the government's first step towards reducing lockdown measures and reopening the market, building trust with consumers through higher standards will take on even greater importance.
Cobbold adds: "Even if regulation and qualifications are not made mandatory for a few more years, the industry could still benefit by championing transparency and education voluntarily. Landlords and tenants will want to know that agencies are operating safely and following government advice.
"As the market moves into a new era and the pent-up lockdown demand is released, competition for business will be high. During this time, being transparent and communicating effectively will help agencies to stand out as the first choice for consumers."
"Consumers are likely to remember the way agents have responded to the crisis for a long time and those that have acted to the highest professional standards will be best-placed to succeed."
Why should agents continue to prepare for regulation?
Although the RoPA measures look likely to be delayed for the foreseeable future, many agencies will already have started working towards meeting mandatory qualifications.
Cobbold explains: "It would be a waste of time and resources to throw away any work that has already been carried out. Well-trained employees and high professional standards are only going to improve an agency's quality of service and reputation with consumers.
"In the post-lockdown market, consumers will increasingly be looking to work with professional, respected agencies with the right qualifications as these firms are more likely to have the necessary safety precautions and social distancing measures in place.
"Agencies that continue to work towards meeting the RoPA requirements will therefore be able to increase their appeal during a time when trust and perception will be more important than ever."
Cobbold adds that spreading preparations over the next few years will make for a more seamless transition for agencies when the RoPA measures finally come into force.