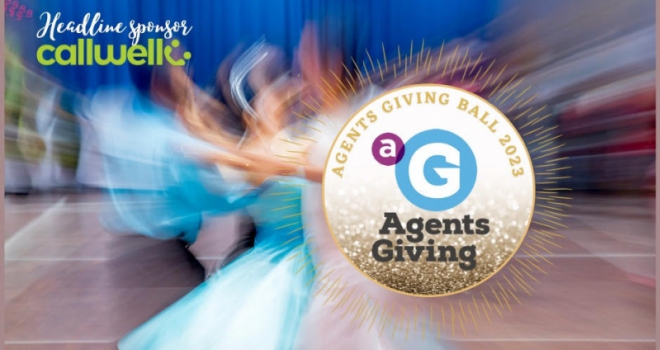 Bob Scarff, Managing Director of Callwell comments: "Callwell are thrilled to once again be the Headline Sponsor for a second year at the Agents Giving Gala ball. Following on from last year's success we are looking forward to coming together in July to celebrate the outstanding charity work you are all doing and to see the brave from our industry in the Strictly Dancing competition. We have long been supporters of Agents Giving and their amazing work and look forward to another successful charity event."
By popular demand, the charity event will also see the return of Strictly Agents Dancing and, with recruitment for dancers currently underway, those who think they have what it takes can sign up now.
Zenara Henry-Darke - Simply Conveyancing and Kaitlin Stoddart - Paramount, already have their eyes on the glitterball trophy so if you or someone you know wants to join them and glide across the ballroom next July, contact the Agents Giving team at info@agentsgiving.org.
Zenara Henry-Darke, comments: "This is my third year attending the Agents Giving Ball, and it has been amazing to watch my friends in the industry and all involved get out of their comfort zone and dance. It inspired me to say… sign me up! I am the worst dancer, so wish me luck! It's so important to give back and support the amazing charity work that Agents Giving does, and I look forward to getting involved in 2023!"
This glitzy party will also celebrate the fundraising achievements of agents and suppliers with The Fundraising Champions Awards. Guests will enjoy a wonderful drinks reception with spectacular views over the historic racecourse and London. There will be a three-course meal, charity auction and plenty of dancing, including the Strictly Agents Dancing Competition, live band and disco, so bring your dancing shoes and sparkle!
Book your early bird tickets today to secure your place at the ball here or for further information, please contact Agents Giving at info@agentsgiving.org or visit the website at www.agentsgiving.org