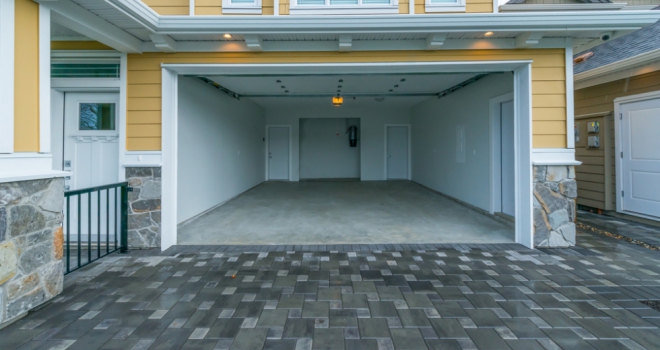 New research has revealed how much money Brits could make per month by simply renting out their garage space, with Londoners able to earn the most, charging £228 on average for a 124 square foot garage.
The study, conducted by self-storage experts Space Station, who analysed 369 garage rental advertisements on Gumtree to work out regional average spend for this type of space, also found that in Scotland, garages can rake in £177 per month on average in Aberdeen and £169 per month in Edinburgh.
The Welsh can also do well from a garage side hustle with garages being marketed at £150 per month on average.
In South Yorkshire, garages averaging 145 square metres can be rented out monthly at an average charge of £137.
The research illustrates that there is easy money to be made from renting out garage space if you can make room for another person's car. One garage in Surrey is currently being advertised on Gumtree for £444 a month despite the dwelling having no electricity.
The top 10 locations to rent out your garage space:
1: London - Average monthly cost £228
2: Surrey - Average monthly cost £216.54
3: Blaeneau Gwent [Wales] - Average monthly cost £198
4: Oxfordshire - Average monthly cost £187
5: West Sussex – Average monthly cost £186
6: Aberdeen – Average monthly cost £177.20
7: Essex – Average monthly cost £174
8: Cambridgeshire – Average monthly cost £171
9: Edinburgh – Average monthly cost £169
10: Lancashire – Average monthly cost £159.50
The team at Space Station are now urging Brits to consider clearing out their garage, working out what can be recycled, re-used, thrown or stored away from the home in order to rent out their garage and add over £100 to their monthly income.
Space Station's Vlatka Lake said: "Renting out your garage is a really simple way of making extra income. In the South especially you can earn upwards of £200 a month by renting out this space. For so many of us, garages are a bit of a dumping ground for items we never use or rarely use. If you took the time to comb through your garage belongings to work out what you actually need or want, you'd probably find that over 80% of your garage contents can be recycled, disposed of, given away or brought back into the house to actually use.
"Clearing out your garage is hugely rewarding and can be very cathartic and once done you've got the option to bring in a little extra money in the run-up to Christmas."