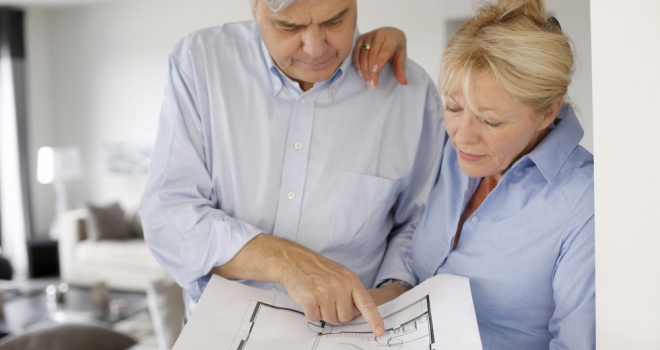 The average cost of an unsecured personal loan has fallen year-on-year, according to the latest research from Moneyfacts.co.uk.
Research shows that loan rates have fallen on small sums – on a borrowing amount of £3,000 over a three-year repayment period, the average loan rate is down from 14.6% a year ago to 14.3% today.
Rachel Springall, Finance Expert at Moneyfacts.co.uk, said: "Homeowners looking to improve their living space may well opt for an unsecured personal loan to fund the cost, so it's good to see loan rates have fallen year-on-year. The pandemic forced many consumers to work from home, but now, two years on since the first UK lockdown, someone's living space may not be up to scratch to accommodate their current needs.
"A loft conversion is a popular option for homeowners and can cost around £2,750, but this investment may boost a property's value by 3%, according to research by Barrows and Forrester. Half of consumers who are planning to renovate their home are doing so to gain extra space, according to a survey by Direct Line, but it's important consumers are conscious of the rising costs of both labour and goods for any projects, and ensure they review any insurance policy once the works are complete.
"Credit cards can be a practical alternative to a loan for funding the cost of home improvements, such as with a 0% introductory purchase deal or transferring the debt from an existing credit card to a 0% balance transfer offer, but it's vital consumers pay back their debt before interest applies. Borrowers can avoid paying more than £600 in interest charges on an average loan at £3,000 (14.3%) by choosing a fee-free 0% balance transfer credit card instead if they can pay £140 over 22 months (NatWest). A credit card will also protect spenders under Section 75 of the Consumer Credit Act on purchases between £100 and £30,000 if a service or goods are not provided or damaged, and the card can be cancelled with ease if lost or stolen.
"Those homeowners searching for a larger property may not be able to afford to move due to rising house prices, so renovating an existing home could be a logical choice to improve their living space. Not only this, but homeowners could boost a property's value, so if they do still wish to move, the aspiration could become a reality by boosting a property's worth. If consumers are looking to apply for a loan, then it's always worth reviewing a credit score before they do so, but also keep in mind that the advertised rate on a loan may not be offered to them."