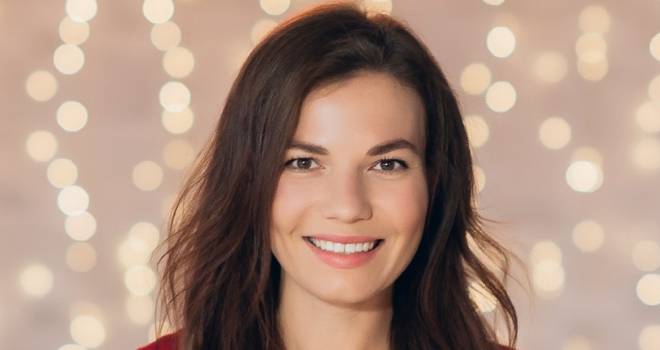 So you have decided that it's time to renovate the property you are renting, or you'd like to update it before selling it to maximise your income.
Maybe you already have a budget in mind, the scope of works, perhaps a main contractor? But what about the design? Before you start purchasing discounted marble-look ceramic tiles from your local yard sale read these top tips from Sonia Pash, co-founder of Temza Interior Design Studio (www.temza.co.uk ).
Here at Temza, we run an Interiors Service as well as full construction studio, so we have plenty of experience in giving landlords an expert hand in design decisions. Coming from a real estate background I have seen a lot of properties on the market that has been done up recently and you can see that there has been a lot of money spent, however, the result is non-optimal - to say the least!
Sometimes landlords don't understand the value of good design and let one of their more creatively inclined friends or relatives or even their local builder make decisions on finishes, materials and design, and I have seen many properties with tragic results.
The below guidelines should help any landlord wanting to refurbish their rental property. And although every case is different, each area and potential tenant requires different design, these tips should at least give you a good starting point and save you from the easiest mistakes!
Flooring
When it comes to finishes flooring is the single most important. Practicality and cleanability is key for both you and your tenants, so I always advise on installing wooden flooring throughout, even in the bedrooms - and fully tiled bathrooms. Carpeting the bedrooms saves you some initial cost but using wood throughout saves you hassle and maintenance costs later, and it is what's preferred by today's renters. If wooden floor is out of your budget LVTs (luxury vinyl tiles) can be a surprisingly good option. There are great products on the market that look amazingly like wood planks with an embossed surface and in actual plank format, and the maintenance and durability are both impressive. Colour-wise, stay away from yellow shades or any products with orange or green undertones. Look for either a slightly whitewashed light oak colour or a darker, grey-brown oak. Smooth surfaces are more popular than ones with busy wood graining, so if you have the choice pick something neutral and smooth.
Wall colours
When it comes to paint colours opting for a light, warm grey is the way to go. This is no uplift from white paint, however, it will tie the rooms together, make the interiors feel more luxurious and thought through and will give warmth to the space. If you are confident, try to introduce a slightly darker shade behind the headboard in the bedroom for an interesting, yet cost-effective feature.
Hard finishes
The rule of thumb for ironmongery, handles and sanitary ware is to pick one metallic finish and carry that through the whole of the whole house, as you have to be very confident to mix and match things. My best advice is to keep it easy and go for brushed chrome throughout. In general doors and ironmongery is not something you want to be spending a lot on, as tenants won't choose a property over another because it had fancy wood veneer doors with chrome inlays. A simple, light grey painted door matching your wall colour, in for example a five groove style is always a good choice!
Kitchen
When it comes to kitchen it's not all about the finishes, the layout is also very important. It needs to be practical and thought through, so you do need to spend the time checking that there is plenty of storage space for every type of item people are likely to have as well as for dry goods. The size of the fridge is very important, make sure you get a model that's large enough for the size of the property, however you might be able to downsize on the dishwasher in order to gain extra storage space, as for example, a 2-bedroom property is perfectly fine with a 45cm wide model.
As for the design, opt for neutral colours, especially if it's an open kitchen living space. Mid-grey kitchen cabinetry is always a safe choice, with different colour base units as upper cabinetry being the key trend that can lend your kitchen a designed look for potentially no uplift in the cost. As ever, design is about being clever and spending where you need to and saving where you can instead of just needlessly splashing money. And one area you need to spend on is the work surfaces, as they get lots of usage and possibly not much TLC from the tenants, thus going for hardwearing quartz, even at the price of cheaper kitchen cabinetry is advised.
Another thing to keep in mind is most people prefer to have the washing machine in the utility room as opposed to the kitchen, so do place it elsewhere if you get the chance!
Bathrooms
First thing first: just forget ceramic tiles. Porcelain is much more hardwearing, which is the main consideration in a rental property, as the last thing you want to do is trying to track down stock of a tile that discontinued because there is a crack or a chip. If that's settled and you re browsing over the myriad of styles available - no doubt feeling at least slightly lost in the process - just think: 'simple with a twist'. The best practice is to choose a feature wall: a nice clean wall with not too much going on it (eg. no awkward corners or windows) and choose a hero tile for here.
Don't think too crazy, but a darker stone or concrete effect tile, something with a geometric pattern or a well-chosen metro tile will do the trick. Keep the rest of the bathroom fully tiled but fairly simple with a complimenting range not too heavy with patterns or textures. Stay away from white marble and wood effect tiles, as both are so heavily used at the moment that they ought to be out of fashion in a couple of years.
Quality above all
After everything has been said and done the most important thing is quality, and not just of the materials, but of their fitting as well. Do use a good construction company with a wide project portfolio, because all your material budget is wasted if then the product if not correctly installed, as this in itself can lead to fault and damage. We at Temza offer comprehensive services and an in-depth understanding of the market to take the load off our client's shoulders, but regardless of who you are going with, just make sure they are reputable and trustworthy!