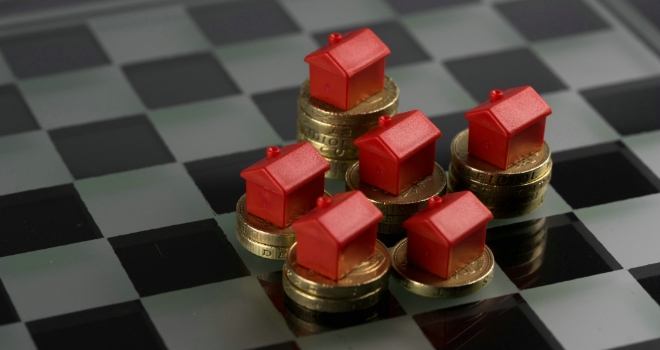 ""
Scott Hendry, director at specialist lender Together, looks at the rise in house prices across different regions, and what this means for property investors.
As we find ourselves firmly in the middle of quarter one of 2016 (yes, already!), we can be certain that April 1st will soon be upon us – with the buy-to-let stamp duty increase looming on the horizon.
Not that this has deterred property investors who, as predicted, have continued to seize the opportunities presented to them thanks to rising house prices. According to the latest figures from December 2015, house price annual inflation was 7.3 per cent in England and average house prices in the UK rose by £350 a week throughout 2015. Furthermore, data from the Council of Mortgage Lenders revealed that lending to buy-to-let investors reached its highest level last year since 2007, with the number of loans handed out having increased by 30 per cent on the same month in 2014.
So, what does this mean for your region and where is best for you to invest? We take a look at the areas that have recently hit the headlines.
East and South East of England
The East of England certainly looks like an attractive prospect for property investors. The 7.3 per cent annual house price inflation in England was partly driven by an annual increase in the East of 9.7 per cent. Average house prices in the region rose the fastest in the UK last year – increasing by more than £25,000 since 2014 to reach a new record figure of almost £315,000, the biggest yearly increase in the region since 2002.
The South East has seen 8.8 per cent year on year growth, with prices increasing to an average of £365,000, making it another appealing area for property investors. A persistent shortage of housing is the main driver for rising house prices, as demand far outstrips supply and it's predicted that prices will continue to increase further, with approximately 7 per cent of homes expected to be million pound properties by 2030. With this in mind, the South East could present an interesting prospect for investors with a mid-range budget.
London
For those with a bigger budget, London, predictably, remains the most expensive region for house prices, with the average price at £536,000. Santander has predicted that by 2030, one in four homes in London will cost more than £1m, compared to one in 20 homes across Britain, keeping London firmly at the top of the property stakes.
North East
For those with a lower-level budget, purchasing a property in the North East may be the most viable option, as it's the cheapest region to buy in England, with house prices averaging £155,000. For those property investors looking to procure property at a lower cost, this area could be an ideal starting point.
As we can see, investing in the UK housing market offers a variety of options for keen property investors. Set in a global context, with interest rates likely to remain low and the stock market volatile, property is certainly an enticing investment opportunity.