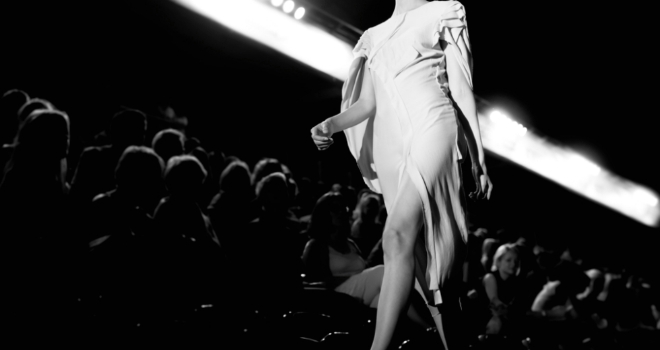 To mark the end of London Fashion Week, online estate agent, eMoov.co.uk, has compiled a list of London's most fashionable boroughs based on the nightlife, shopping, street art, cultural activities and foodie and libation destinations to seek out where the city's trendiest enthusiasts can invest in affordable property, while still being in the know for what's hot and what's not.
eMoov's data looks at the most fashionable quarters in London and highlights where offers the most affordable option for buyers, as well as which has seen the largest price increase since the last London Fashion Week.
Tower Hamlets: £468,412
Tower Hamlets may not be your first thought when considering fashionable parts of London but the historic culture of the borough and the overspill from neighbouring Hackney has made it a hub of great food, fashion outlets and artistic displays of all shapes and forms.
Near central London, this is a great area to experience cultural events and hasn't yet seen prices spiral out of reach with just a +1% increase in value since last year.
Bethnal Green is praised for its cocktail scene, serving drinks of all flavours and themes, with an average price tag for property of £513,092.
For those interested in street art, curries and markets, look no further than Brick Lane. Some of the city's most renowned street art can be found in the area including work by Banksy, as well as vintage clothing outlets, antiques, music and food. The average home on Brick Lane itself will set you back £599,209.
Southwark & Lambeth: £507,766 & £533,312
South London is an exciting place, where the east meets the west just below the river. The Southbank is renowned for its graffiti and street art, with an average property price of £661,240 and a +2% increase since last year.
On the east side in Southwark, Bermondsey offers property near great pubs and restaurants (£546,327) and Peckham boasts affordable bars and cinemas (£562,352). Maltby Street is the destination for shopping (£581,666) and the borough's street art is at its best in East Dulwich (£635,671).
Lambeth's Brixton seems to have it all with a community feel, trendy restaurants always seem to be popping up, interesting street art can be seen on most corners and there is exciting nightlife. The average property value in the neighbourhood is £571,950, slightly above the whole borough's average of £533,312.
Hackney: £563,338
East London's jewel has enjoyed a +5% increase in property values since September 2016. There are several areas across the borough that are deemed some of the most fashionable in London: Stoke Newington for shopping (£685,143), Dalston for nightlife (£575,084), Clapton for a New York City vibe (£603,931), Hackney Road for street art (£487,875), and of course Shoreditch for all of it (£520,534).
Camden: £848,580
Camden has been an important music hub in the city well before Amy Winehouse, but she certainly helped the borough gain recognition that is still buzzing today. The borough as a whole enjoyed a +8% increase in value since last year's LFW, jumping from £786,422 to £848,580. While the overall average is more affordable than some, Camden's trendiest areas have seen strong price growth as a result.
For starters, Hampstead has some of the greatest pubs within its small perimeter but has a price tag of £1,753,198. Some of the city's top shopping streets are Lamb's Conduit (£1,143,100) and Camden Passage (£853,464).
Kensington & Chelsea: £1,392,424
One of London's most affluent neighbourhoods, Kensington and Chelsea is a destination for both locals and tourists. The property is often some of the priciest in the capital, and this year the borough enjoyed a +14% growth since last year's LFW.
There are pockets in Notting Hill that maintain a bohemian vibe, especially during the annual Carnival at the end of August. There is also great nightlife and restaurants across the area. The average property price in Notting Hill is £1,045,167, down -3% since last year, but has grown by +55% over the past five years.
Some of London's best shopping streets are the Kings Road (£1,550,000) and on the more affordable side, Golborne Road (£535,000).
Other Trendy Mentions:
South London's Balham in Wandsworth is a fashionable place to be seen enjoying brunch with an average property price of £635,067. Lewisham's Deptford is also a foodie capital with an average price tag of £416,848. For shoppers and higher rollers, Carnaby Street in Westminster £1,867,518 and those looking for just pure happiness, look to Islington, where property averages £674,896.
Russell Quirk, founder and CEO of eMoov.co.uk, commented: "London has always been at the forefront of fashion, and the capital is considered one of the trendiest cities in the world. Whether it's clothing, art or a vibrant social scene, London has a lot to offer aspiring buyers.
Unfortunately, the one downside of a place becoming trendy is that the increasing buyer demand brings with it an increasing price tag. We wanted to show potential homebuyers that there are some more affordable alternatives for property across the capital without compromising on the fashionable image that comes with it."