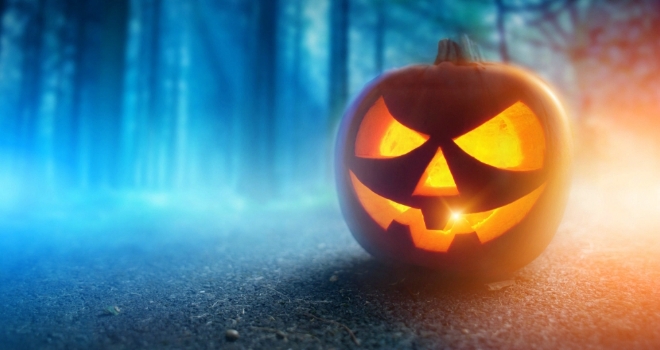 If you're struggling to sell an older property it might be worth calling the Ghost Busters before the Décor Doctor, as it seems the nation's fears of the supernatural are putting them off from buying older homes.
When it comes to viewing an older property, it's not always the colourful wall paper or the size of the bathroom that may be putting off potential buyers. Signs of mice, bats in the attic and squeaky floorboards are giving Brits the creeps and these are just some of the excuses people give for not purchasing an older property, according to research from Skipton Building Society.
The study of 2,000 adults shows one in 10 say the possibilities of GHOSTS being present in a property is enough to put them off viewing anything which was built more than 46 years ago. While others are concerned about not knowing the history of the property – in case someone has been murdered inside or 'unsavoury' people used to live there.
13 Spooky reasons people have given for not buying an older property
1. Knowing someone had died inside the property (21%)
2. There might be mice / rats running around (21%)
3. Not knowing the history of the property (20%)
4. Lack of natural light (20%)
5. Knowing 'unsavoury' people used to own the property (16%)
6. There might be bats in the attic (14%)
7. Knowing and not liking the history of the property (13%)
8. Fearing someone might have been murdered in the property (10%)
9. One of the rooms is a lot colder than the other (10%)
10. A criminal used to own the property (13%)
11. Being scared of ghosts (10%)
12. Being scared of squeaky floorboards (9%)
13. Finding weird things in the property (8%)
Researchers found that when house hunting, 45 per cent would immediately disregard any properties over 46 years old. Understandably, two thirds of people polled love the idea of moving into a house which is considered a 'new build' and over a third (38%) said they would buy a new build home if money was no object
For more than half of those polled the biggest attraction of a brand new property is the ability to have a hand in deciding what the lighting, carpeting and appliances might look like before moving in. Not having to clean before moving in, the fact it is cheaper to decorate and a perceived guarantee there will be no paranormal activity are the big draws of a new build home.
Rebecca Willey, Corporate Communications Manager at Skipton Building Society, said: "It seems it's not just the unexpected costs associated with buying an older home that is scaring the nation; a fear of ghosts, mysterious property past and even dead pets buried in the garden are enough to put people off from buying an older house.
Whilst it may spook some, purchasing an older property full of historical charm is a real treat for others. However, it's not hard to see why so many people want a new build home, as they provide an opportunity to create the home of your dreams, without the hard work and baggage from previous owners.
So whether you prefer a new build blank canvas or a home full of character, you will need to ensure your finances are in the best shape possible to ensure you get the keys to your dream home, no matter how old –or haunted - it may be."