Top 5 Predictions For the 2014 UK housing market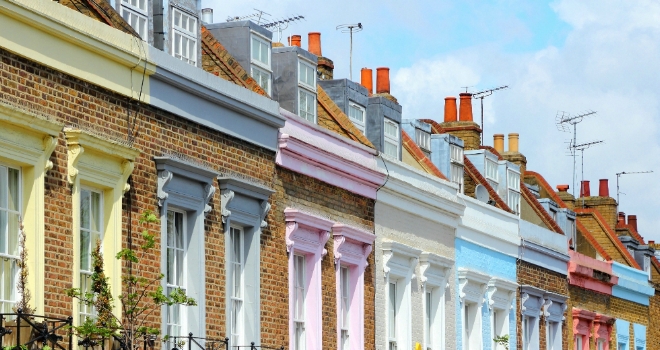 With the UK's economic recovery gaining momentum and widespread reports of an expanding housing bubble, what lies in wait for the property market in 2014? Adam Day, Director of online estate agent Hatched.co.uk, reveals his predictions for next year.
7% increase in property prices in 2014

12 months ago, Hatched.co.uk predicted that the market would rise by as much as 2% assuming the government did not intervene. In 2012, the average house price, according to Hatched.co.uk's completed sales in 2012 was just under £217,000. Throughout 2013, the average price of a house sold by Hatched.co.uk across England & Wales rose to £221,000, suggesting a rise of just less than 2% in 2013.

Although the government did intervene with the new Help to Buy scheme in April 2013 (phase one), this will not affect house prices until 2014 when people start to fully understand the scheme and, sales under the scheme start to complete.

Throughout 2014, we predict that house prices will rise at a much quicker rate than in 2013 and by the fastest rate since the housing crash. We believe that house prices could rise by as much as 7% across England & Wales, with double digit increases in London and the South East. If you are going to buy, this is the time to do it!

Start of a 'New Cycle'

The UK property market is at the start of a 'new cycle', with sustained growth of between 6% and 8% per year predicted for the next five to 10 years, possibly even up to 12 years.

In 2015, we expect interest rates to start to rise, which in turn will impact the housing market, but not to the same degree as the credit crunch in 2007/08. We will see more of a slowdown in price rises, which will be what the market requires at this point to prevent it from overheating. A long-term word of warning though, watch out for 2025/26 when we predict the market will crash again as this has been the rough cycle for decades now.

Until the government (and any subsequent government) gets to grips with speeding up planning permission, encouraging building on Brownfield sites, as well as some Greenfield sites and forcing builders to build houses and not flats, then the market will only go one way. And that is up.

Significant growth of online estate agents

Hatched.co.uk and the other top online estate agents have grown from literally nothing just eight years ago, to having a market share of between 2% and 5%. Hatched.co.uk's market share alone has grown by 585% since July 2007.

We predict that online estate agents will grow to between 10% and 15% of the market by the end of 2015, with further significant market share being gained over the next five years. Between 60% and 70% of all properties will be listed by online estate agents by 2020, wiping out over 7,000 high street estate agency offices across the UK.

To counter this growth, high street estate agents will start to move their operations 'upstairs' or begin to offer a menu of services, or 'lite' versions to try and compete with the new breed of online estate agents.

Private house sale sites on the rise

Recent government legislation changes to the Estate Agents Act and the Property Misdescriptions Act will result in more private house sale sites. However, we do not expect these sites to have a significant impact on the market as they still require access to the main property portals to find buyers. And, if they cannot find buyers, they do not have a business!

We also predict that some big names in retail may try to become intermediaries due to the new changes to the Estate Agents Act. However, as with private house sale sites, the key to success is access to the big property portals which, for now anyway, will not be granted. That being said, for enough money the portals would likely change their minds. If this happened, it would blow the whole property market wide open and accelerate the demise of the high street agent even quicker than predicted.

New portals pose a serious threat

The much anticipated arrival of the Agents' Mutual site could have a profound effect on the dominant position of the key property portals. If Agents' Mutual's numbers are to be believed, then they are going to make a serious dent in one or other of the property portals subscriptions. If Agents' Mutual comes to fruition in 2014, we predict that Zoopla will be the biggest loser.
Source: Hatched.co.uk
Join our mailing list: