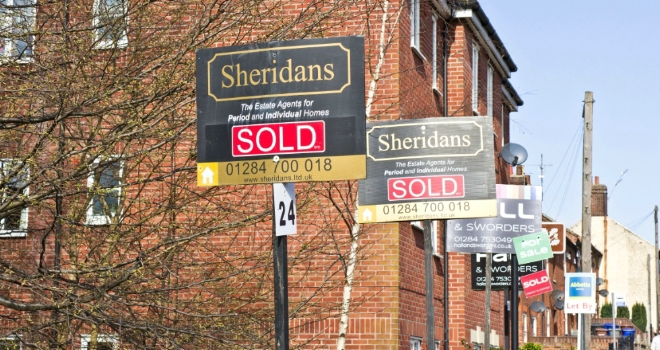 New data from the National Association of Estate Agents shows that the number of properties available to buy on estate agents' books dropped from 37 in June to 35 in July - the lowest level recorded for the month of July since records began in 2002.
The proportion of sales made to first-time buyers fell by 30% to 23% in July, the lowest level seen since last September when the rate was also 23%. The last time it was lower than this was in November 2015, when 21% of sales were made to FTBs.
Typical of this time of year, the number of sales agreed per branch also fell in July. In June there were 11 sales agreed per branch, compared to just 8 last month.

Seasonality also hit house hunters, as the number of people looking for properties fell 10% from 384 per branch in June, compared to 347 in July.
This is the lowest it has been since November 2016 when 344 potential buyers were registered per branch, however a considerable increase from July 2016, when just 298 were recorded.

The number of homes which sold for less than asking price rose to 80% last month – up from one% in June and the highest level since December 2016.
Mark Hayward, Chief Executive, NAEA Propertymark, said: "It is natural for the market to dip in the summer and then recover. We usually see a subdued July and August, and then a boom in September with an influx of new properties coming onto the market, it remains to be seen whether this year is typical. We'd also expect to see the number of house hunter increase, as buyers strive to complete sales before the winter kicks in."