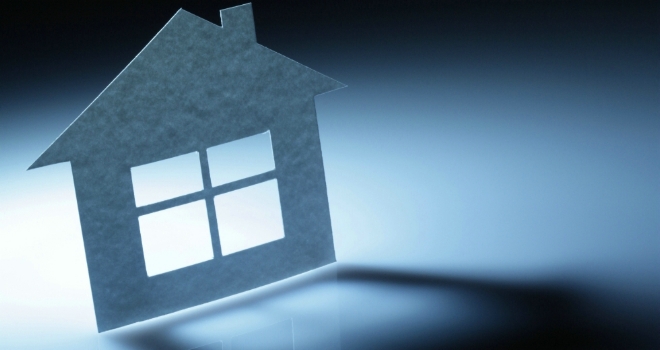 "People want to buy. We just have a chronic shortage of housing and the government is failing to provide the antidote"
New data from the Royal Institution of Chartered Surveyors has painted a bleak picture of the current state of the UK housing market, with house price inflation dropping further in June and "little encouragement" for sales activity.
According to RICS, at a national level, 44% of contributors identified domestic political uncertainty as the biggest factor explaining the current state of the market. This compares to 27% who highlighted Brexit as the most important factor influencing the picture. In London, the changes in Stamp Duty were also citied as contributing to the lethargy.
Looking at price inflation, in June, 7% of surveyors across the UK saw a rise rather than fall in prices at the headline level. This has slipped from a net balance of +17% in May, and is the lowest reading since July 2016.
In Central London the pace of decline in house price inflation continues, with 45% more respondents seeing a decline in prices over the month while the South East and East Anglia are showing a flatter trend. By way of contrast, in Northern Ireland 41% more surveyors saw a rise in prices rather than a fall in June and in Wales 38% more respondents saw a rise rather than fall in prices over the month. The West Midlands and the North West are also regions where prices continue to rise and reported net balances of +33% and +28% respectively.
Respondents once again saw a decline in newly agreed sales in June, with 5% more respondents seeing a fall in sales over the month. This decline is the fourth consecutive negative reading and reflects both the lack of stock coming on to the market and a more cautious stance from buyers over recent months.
Newly agreed sales are predicted to remain broadly stable over the next three months but the twelve month sales expectations indicator reading, while still pointing to an increase in activity, has slipped to its lowest level since the immediate aftermath of the referendum.
Significantly for future activity, new instructions fell again and for the sixteenth month in a row, with 19% more respondents seeing a fall rather than rise in property coming on to the market. Against this backdrop, average stock levels have slipped to a new low.
Simon Rubinsohn, RICS Chief Economist, suggested that the latest results demonstrate the danger, however tempting, of talking about a single housing market across the country.
He said: "RICS indicators particularly regarding the price trend are pointing towards an increasingly divergent picture. High end prime properties may be seeing prices slipping back but, for good or ill, prices are continuing to move higher in many other segments of the market. Indeed, the disaggregated data suggests that this will continue to be the case over the coming months.
Perhaps not surprisingly in the current environment, the term 'uncertainty' is featuring more heavily in the feedback we are receiving from professionals working in the sector. This seems to be exerting itself on transaction levels which are flatlining and may continue to do so for a while particularly given ongoing challenge presented by the low level of stock on the market."
Andy Sommerville, Director at Search Acumen, said: "Prospective buyers are treading on eggshells, but four straight months of decline in newly agreed sales doesn't reflect a negative sentiment in the market. People want to buy. We just have a chronic shortage of housing and the government is failing to provide the antidote.
New lows of stock and flat sales trends suggest our market is nearly running on empty as the political rollercoaster rumbles deep into 2017. Once again, we call on the government to stop talking, and start building.
Fundamentally, the housing market is not broken - it just needs action rather than words. We must provide our housebuilders with the resource required to revive the market, finally addressing the deepening crevasse between supply and demand, offering a glimmer of opportunity to our first time buyers."
Brian Murphy, Head of Lending at Mortgage Advice Bureau, had this to say: "Whilst some of the terminology in the report would appear at first glance perhaps a little negative, the reality is that, in many areas, the report states that house price growth remains in positive territory, albeit perhaps at more subdued levels than previously. But that's not the same as house prices dropping in real terms – price growth is still price growth, however you look at it.
Of course, the ongoing lack of supply seen in some areas is going to impact on the amount of transactions, as less stock available equates to less choice for buyers in practical terms, who may now just take a little longer to find what they are looking for. But that very dynamic is what's likely to keep prices at a steady momentum for the foreseeable future. And let's face it; a market which remains at its current equilibrium is a far more healthy environment than another house price bubble or market price correction, neither of which would be welcomed by many."