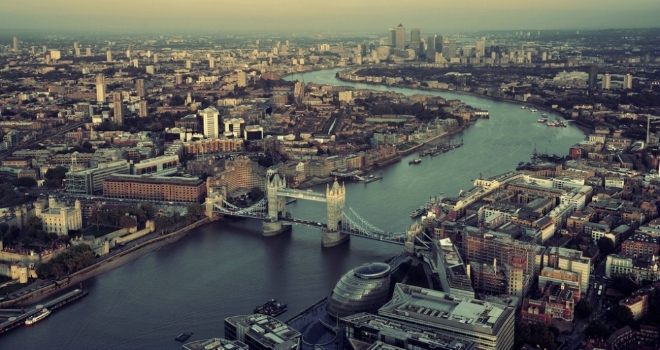 The latest research by national estate agent, Jackson-Stops & Staff, has revealed that Roman Towns have outperformed New Towns by more than 56% when analysing average house prices over a twenty year period. The research also reveals that Roman Towns have outpaced average property prices in the UK by more than 80%.
The Romans originally built Britain's first towns over 2,000 years ago with London, Colchester and St Albans being the three largest. In contrast, New Towns were built 70 years ago following the Second World War in order to relocate those affected by bombing.
Nick Leeming, Chairman of Jackson-Stops & Staff, comments: "Roman Towns are as popular today as they were over 2,000 years ago and our research demonstrates that their popularity has directly affected property values. Well designed and future proofed, they are imbued with history and evidence of the Roman occupation is still very much visible today. Winchester still retains its historic City Walls, Colchester has the Balkerne Gate dated AD43, Welwyn and Bath the Roman baths and York a temple and a part of the great city wall. Indeed these are still key attractions to each of the towns today.
Roman Towns were generally built in prime strategic locations guarding rivers or on elevated territory and so enjoy fantastic positions not always enjoyed by the New Towns. They have antiquity and a layering of history which make them magnets for today's home buyers. The Romans were incredibly insightful and forward thinking, building towns that were often designed in the form of a grid and accessed by two main Roman roads. Each of the towns also benefitted from a central core with shops and businesses, which today have evolved into flourishing high streets."
Some of the New Towns have also done well such as Basildon, Welwyn, Crawley, Stevenage and Milton Keynes and may provide rather better value for home buyers because they are generally cheaper that the majority of Roman Towns."
The research shows that the top 5 performing Roman Towns include London, St Albans, Chelmsford, Cambridge and Bath. London has seen the largest percentage increase in property values over 20 years, however is followed closely by St Albans, despite average prices being almost £100,000 less than London.
| | | | |
| --- | --- | --- | --- |
| Roman Towns | Roman Name | Average House Price (April 2016) | % increase over 20 years |
| London | Londinium | £630,145 | 354.58% |
| St. Albans | Veralamiumn | £536,456 | 323.25% |
| Chelmsford | Caesaromagus | £340,141 | 311.40% |
| Cambridge | Duroliponte | £410,800 | 302.46% |
| Bath | Aquae Sulis | £390,664 | 301.09% |
New Towns have also seen substantial increases in values over the past twenty years, however not quite at the same level as Roman Towns. Basildon in Essex has seen the largest rise in values at 314%, followed by Hemel Hempstead at 309%, however these don't match any of the top three Roman Towns.
The research also shows that eight of the 18 New Town prices are below the lowest Roman town average house price. The lowest Roman Town average price is Lincoln in Lincolnshire (£178,087) and the lowest average New Town price is in Peterlee, County Durham (£102,896).
Transport links to London
Central to the Romans' plans was the creation of long straight roads linking the major towns in Britain. Today these transport links have been reinforced with a national rail network.
Best places to live
The Sunday Times "Best Places to Live in Britain", survey recently analysed 118 places in to live in Britain. Based on a wide variety of data, including crime rates, school performance, life expectancy and transport links, the final results found in favour of a number of Roman Towns including Winchester (overall winner), St Albans, Bath, Exeter, Chichester and York. No New Town made it into the "best places" category.
Another survey by the Daily Telegraph, "Britain's 20 best cities to visit" has ten Roman Towns in the list including Edinburgh (1st), London (2nd), York (3rd), Bath (4th), Cambridge (6th), Chichester (9th) and Winchester (14th). Again, no New Town made this list.
Nick Leeming continues: "The enduring appeal of the UK's Roman Towns continues and those lucky people who live within them will be gratified to learn that their properties continue to attract a premium over other towns and cities in the UK."