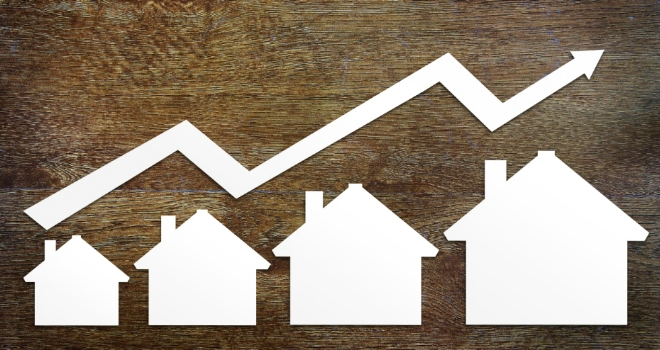 Hybrid estate agent, eMoov.co.uk, has released its National Hotspots Index for Q2 2016, monitoring property demand levels across the UK.
The latest Property Hotspots Index produced by eMoov records the change in supply and demand for the most populated locations across the UK, by monitoring the total number of properties sold in comparison to those on sale.
The latest research found that national property demand has increased by +3% overall since Q1, now at 40%. But it's not good news for homeowners in the capital, with demand in London as a whole down -2% to 39%.
Despite the initial artificial spike in demand ahead of April's stamp duty deadline, the changes to tax brackets for second home and buy-to-let properties seems to have had a detrimental impact on London property demand.
Removing this decrease in the London market from the national picture sees the increase in demand for property elsewhere around the nation increase by a notable +8% since Q1, now at 40% overall.
Despite demand cooling across the capital, the London Borough of Bexley remains the hottest spot in the UK for property demand. At 71%, demand for property in Bexley is the highest across the UK, although it has cooled by -7% since the start of the year in line with the decrease felt across the capital as a whole. Outside of London, Bristol remains the hottest spot, with demand at 69%.
There has also been a resurgence for property demand across the North East after a tough year for homeowners in the region, with Stockton-on-Tees (+47%), North Tyneside (46%), Gateshead (+42%), Durham (+37%), Newcastle (+32%) and Sunderland (+23%) have all enjoyed some of the biggest increases in property demand since Q1.
Founder and CEO of eMoov.co.uk, Russell Quirk, commented:
"The changes to stamp duty tax brackets for those looking to secure a second home or buy-to-let property seem to have hit the London market harder than the rest of the UK.
"Despite London tending to drive the UK market as a whole, it would seem for once, it has taken a back seat whilst the rest of the UK has enjoyed upward growth on the first quarter of this year.
"That said national demand is still lower than the levels seen at the back end of last year and the big decider on which way it goes now will be Britain's choice to leave the EU.
"There has been a lot of talk about the consequence of this vote on the UK property market with many forecasting a detrimental impact on house prices. We don't believe this to be the case and I'm certain that come Q3, our index will show a further increase in property demand across the nation."