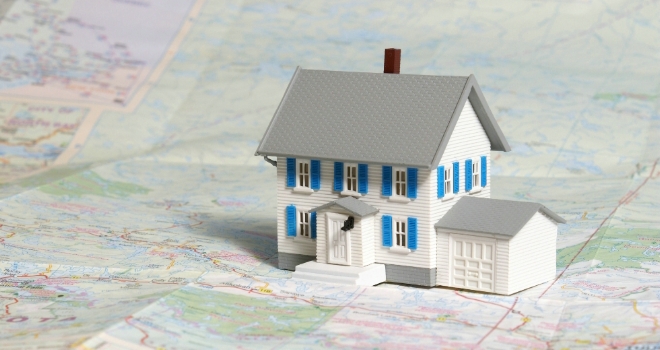 Across the UK property demand increased marginally in Q2, according to eMoov, despite the market suffering from large degrees of uncertainty - particularly politically.
The eMoov Hotspots Index looks at where across the UK is currently seeing the largest and lowest spikes in property demand, as well as the biggest fluctuations since the previous quarter.
The current demand percentage indicates where is currently the hottest spot. However, it does not necessarily mean this is the area with the largest increase since the previous quarter. Often sustained levels of high demand can lead to inflation in house prices and a decline in demand on the previous quarter.
Across the UK property demand has crept up by +4.54% over Q2, now at 36.07% overall. Wales has enjoyed the biggest turnaround with an increase of +12.33%, although current demand is still the lowest of all four nations at 30.72%. Scotland is the only nation to see a fall in demand over Q2, down -3.04% to 36.21%. England saw the second largest pickup in demand, up +4.91% over the second quarter of 2017.
The most populated towns and cities have slightly increased in the past quarter, with demand up 1.32% from 43.19% to 43.77%.
Topping the list for hottest demand is Warwickshire's Rugby at 70.76%. Rugby is trailed in a close-run race between Portsmouth (65.76%), Solihull (64.15%), Bristol (64.06%) and finally Colchester (61.68%).
Wigan enjoyed the greatest climb since Q1, with an increase of +67.60% to put current demand at 37.06% in the second quarter. Tynemouth placed second with a +54.75% jump to 43.75%. The next three highest increases were Basingstoke (+32.96%), Canterbury (+24.21%) and lastly, Newport (+24.16%) in Wales.
Meanwhile, the UK's coldest spot is still Aberdeen with an 11.07% demand level. Hartlepool follows with demand at 16.63%, while Darlington, Middlesbrough and Bradford complete the five coldest locations for property demand at 18.86%, 19.13% and 20.57%, respectively.
The greatest fall was suffered by Chester at -23.12% down from 41.25% in Q1 of 2017 to 31.71% in the second quarter. Gillingham in Kent saw demand fall -17.88% to 51.61% in Q2, Yorkshire's Harrogate (-16.05%) East Kilbride (-15.85%) in Scotland and finally Slough (-15.16%) in Berkshire also endured some of the largest falls in property demand over the second quarter of the year.
Founder and CEO of eMoov.co.uk, Russell Quirk, commented:
"A slight decrease in demand across the major towns and cities of the UK during Q2 echoes reports by other price based industry sources that the market is slowing down a touch. Although demand has fallen marginally, there is still an abundance of buyer interest across the nation in the more affordable markets, and overall the UK property sector has been ticking along fairly well given the turbulent year it has had."
"Uncertainty has plagued the UK's housing market, specifically in Scotland, because of political instability first as a result of the Brexit vote last year and then through a renewed campaign of an independent Scotland. However, there are signs that the market will persevere with many of the nat