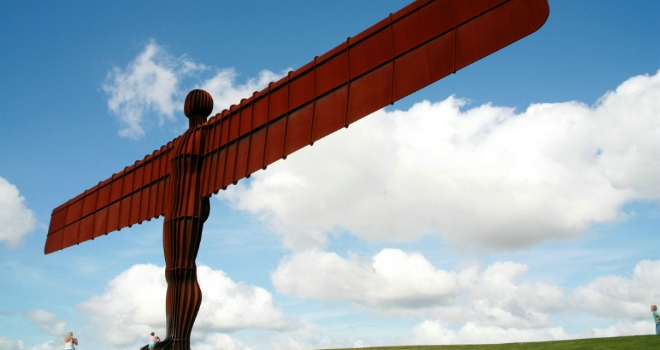 "What is even more intriguing is the question of what exactly this money is being spent on"
According to a new report, 10,000 Tyne and Wear council houses which became vacant last year required £19m of improvements before they were in a fit state to rent again – with only £350,000 of costs recovered from the tenants who caused the damage.
Freedom of Information requests from North East renting reform campaigner, Ajay Jagota, reveal Newcastle, North Tyneside, South Tyneside, Gateshead and Sunderland councils – or arms length management organisations responsible for managing council houses in the areas – spent £18,779747 bringing 9146 newly-vacant properties back into a condition where they could be rented out again in 2016.
This means council tenants in the region on average left their properties requiring £2053 of repairs.
Arms length management organisation Your Homes Newcastle spent the highest amount –forking out £7.5m bringing 1935 properties back into a rentable condition at an average cost of £3900.
The five Tyne and Wear authorities spent the following amounts on repairing vacant council housing stock in 2016:
1. Newcastle - £7,546,767 (1935 properties)
2. Sunderland - £4,500,000 (2500 properties)
3. Gateshead – £4,232,072 (1613 properties)
4. North Tyneside – £2,500,908 (1408 properties)
5. South Tyneside – Refused to disclose figure (1690)
South Tyneside council refused to disclose how much it cost to return 1690 properties to a fit state to be rented out– but did admit that it had recovered 95% of £99,464 of repairs caused by tenant damage.
North Tyneside was able to recover 48% of these costs (£117,452) and Your Homes Newcastle 35% (£123,211). Gateshead Council and Gentoo, who manage council homes in Sunderland, were unable to supply these figures.
Ajay Jagota, founder of deposit-free renting solution Dighted, said: "These figures reveal a worrying disparity among the North East council's performances when it comes to council housing and in particular their record keeping and ability to recover losses caused by tenant damage.
Not only do some councils seem to be totally unaware how much it cost them to repair malicious damage to their properties and how much of that money they were able to recover, South Tyneside claim it will be would be too much work to find out how much money they spent on repairs at all – information supplied willingly and apparently effortlessly by neighbouring authorities.
The £19m figure this isn't even the true scale of the costs as the councils would also have lost income from these properties whilst repairs were carried out.
What is even more intriguing is the question of what exactly this money is being spent on. Most council properties are rented out unfurnished, so it's hard to tell what damage to these homes could not be attributed to tenants but required more than £2000 of urgent repairs.
Private landlords wouldn't have the resources to manage losses of this scale and in a time of tough budgets it may be the case that some North East councils need to seriously rethink how they manage their social housing stock and in particular how they recover the costs of tenant damage".