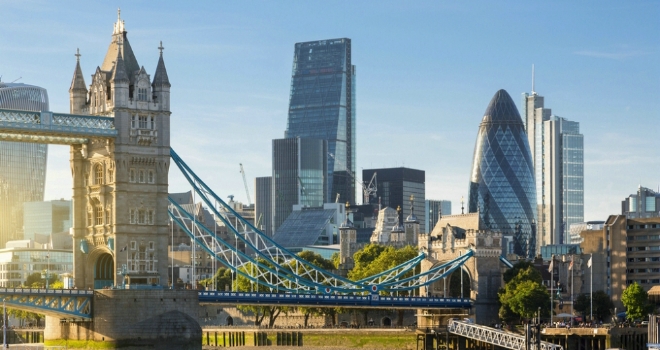 The London mayor Sadiq Khan has launched the new draft London Plan, encouraging housebuilders to develop sites at higher housing densities "to substantially increase capacity in the capital".
Under the Plan, the mayor has removed density limits and "outdated" planning rules in the aim to boost the number of new and affordable homes gaining planning permission across London.
Discarding the previous mayor's policy on maximum rules for the number of homes on schemes, the mayor has instructed housebuilders to develop more homes on sites than on existing nearby developments.
The London Plan states the need for increased numbers of homes to be built near town centres or good transport links, reducing the need for parking spaces in schemes. And any proposed development on sites that does not maximise housing density should be refused.
The mayor's new policies also champion good design on buildings of all types, with a stronger focus on housing standards – including minimum space standards – setting out how a home should be designed.Whilst the mayor is urging housebuilders to utilise land in the capital, the mayor of London's office said he expected applications to meet his new standards or they would be turned down.
The London plan also includes the mayor's key strategic housing commitment for 50% of all new homes to be "genuinely affordable", through planning, investment and building on public land. Private developers will be offered a fast-track route to planning permission if they reach a minimum of 35% affordable homes.
The mayor said: "I am using all of the powers at my disposal in my first draft London Plan to tackle the housing crisis head on – removing ineffective constraints on homebuilders so that we can make the most of precious land in the capital to build more homes in areas with the best transport links."
Murray Smith, Managing Director of SiteSales Property Group, had this to say: "The Mayor's plan (apart from promoting more pubs and loos, always good in pairs) on housing, offers ambitious increases on delivery numbers (we'll see) and some clarity on affordable housing (35% will do, developers). The main focus is on infrastructure-ready zones, especially those in the suburbs. Of more significance is the reform of the planning process, with policies described as being 'ripped up' and understandable emphasis on fire safety. Ironically, the extra costs on fire safety will find their way onto the viability assessments which could negatively impact on the supply of affordable housing.

There is a clear emphasis on delivery following on from last week's budget which also promised eye-watering sums 'put aside' for production. The government, mistakenly in my view, sees delivery as the wonder solution to solving the 'broken market'. This phrase bugs me. Markets do not break, they do present unpalatable offerings and this market is simply reluctant to fall (as investors step in when yields hit 4%) and therefore this presents an affordability issue.
There are actually, per capita, enough homes. Jump on the internet, key in any area of London, the type of property you want and hundreds of homes pop up for sale. The problem is that they are too expensive for the majority of first time buyers. One suggestion is to focus on building more housing for first time buyers in areas they can afford. Not everyone can buy in Chelsea and first time buyers should realise to get on the property ladder sacrifices sometimes have to be made in terms of a preferred location.
I agree that there needs to be a certain allocation of affordable homes in London but not for example for couples (and there are thousands on our register) whose joint income is over £75k and who have a deposit of say £30k. They simply need to migrate to the areas that they can afford. Therefore, delivery of lots of apartments in the capital will not necessarily provide a solution to the dangerously stagnant market we have, I can assure you. Where the shortage lies is in family accommodation that would enable the service sector employees to work and school their children close by to where they work as they do not have the disposable income to afford expensive commutes. Affordable quotas must begin to provide decent numbers of family-size accommodation.
To enliven the housing sector, Help to Buy should be made available across the market, possibly in various percentages to spread it more widely, then buyers wouldn't be abandoning the second-hand market. That would get the market moving and prices may stabilise as a result, settling to a level conducive to incomes that are unlikely to grow at any pace soon. Property prices will not be forced down through increased delivery of apartments. The problem is more widespread and complex. A few young buyers will be won over with the stamp duty land tax saving and maybe the government will say 'job done'."