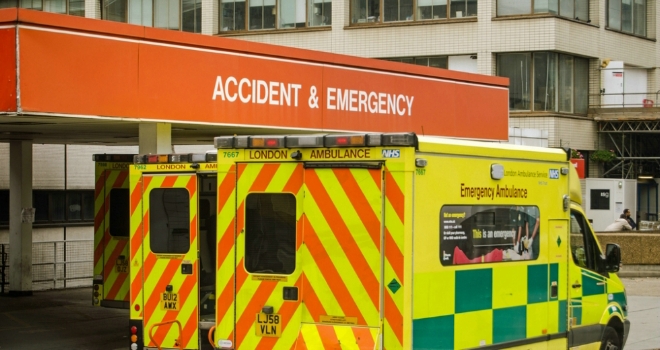 Areas in England with a nearby hospital are home to an average house price 14% above the national average, according to eMoov research.
eMoov looked at house prices for over 600 areas with a hospital that has been inspected and rated by the Care Quality Commission to see what difference it has on the local property market, as well as how this differs depending on the hospital's rating.
Of these hospitals, the 40 that have been rated as outstanding were home to an average house price of £302,281, 20% higher than the current English average. In contrast, those that were rated as inadequate had an average house price of just £200,955, -17% lower than the national average.
Of the other hospitals to have been rated by the CQC as either good or as requiring improvement, the average house price was also 14% higher than the national average. 10% higher across those ranked as good and 19% across those rated as requiring improvement, demonstrating that even a below-par hospital can influence a positive increase in property prices.
Of those hospitals rated as outstanding, the most affordable where the average house price is concerned are found in the North West. Kemple Vire in Blackburn, St Helens, The Walton Centre in Liverpool and the Thomas Linacre in Wigan are all home to an average house price below £130,000.
For homebuyers who value good healthcare, the East of England is one to avoid. Hemel Hempstead General Hospital is not only rated as inadequate, the average house price is £405,653!
The Princess Alexandra Hospital in Harlow was the second most expensive with a rating of inadequate, with Colchester General Hospital also rated poorly with an average house price of £263,849.
Founder and CEO of eMoov, Russell Quirk, commented: "The close proximity of a healthcare facility can not only appeal to the average homeowner in terms of peace of mind but can also be of vital importance for those with ongoing or unique healthcare needs requiring specialist assistance on a more regular basis.
"Of course, those that can boast of an outstanding hospital in the local area may have a healthy case for that extra few thousand on their asking price, but unfortunately, if that facility does fall into the inadequate category it can leave local homeowners in need of a sick note due to the negative impact on their property's value.
"This is just one of many external factors that can impact a property's price potential and it's important when moving home to consider every aspect of the local area to ensure it is right for you, before committing to a purchase."