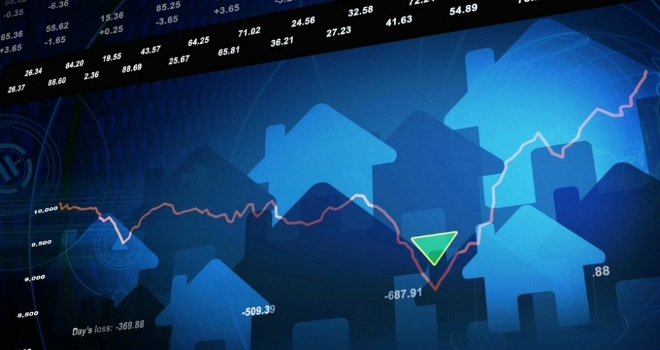 "Without doubt, the East of England was the UK's best performing region in 2016"
The latest data from Home.co.uk has highlighted a continuing decline in the London market which is impacting negatively on the national average.
However, not all regions registered average home price declines this month. The strongest rises are in the East Midlands (0.3%) and the North West (0.3%), although these figures were counterbalanced by falls in Scotland (-1.1%) and the East of England (-0.6%).
A seasonal lull is, of course, to be expected at this time of year, but the rapidly declining year-on-year trend shows the real picture. In January 2016 the annualised rate of increase of home prices was 8.2%; today the same measure is a mere 3.1%.
According to Home.co.uk, the supply figures are telling.
New instructions on the market were up across all English regions and in Scotland and Wales in December. The largest increases were in Scotland (+23%) and the East of England (+18%). The lowest supply figures were in the East Midlands (+5%), West Midlands (+6%) and the North East (+6%). This is a relatively rare event for vendors, who often prefer to defer the decision to sell until after the festive period. Such a 'rush to exit' may have been brought about by several factors, including the changes in buy-to-let taxation, overvaluation, fears of rising interest rates and falling prices.
Without doubt, the East of England was the UK's best performing region in 2016.
Prices there have risen solidly for the last five years but this growth period looks to be coming to a close. Home prices have become seriously out of step with earnings (and rents), rising a further 10.2% over the course of the last twelve months. Prices in the region have risen by 44% during the last five years and rapidly increasing supply suggests we should expect a slowdown during the course of 2017.
Overall, the current mix-adjusted average asking price for England and Wales is now 3.1% higher than it was in January 2016, a figure that is predicted to continue its downward trend during 2017.