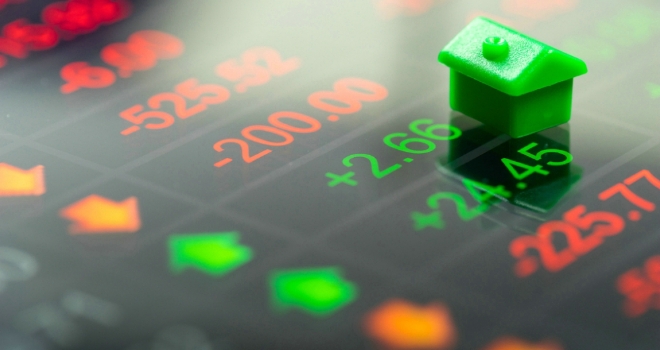 The latest data from Nationwide has revealed that during November the price of an average home in the UK increased by 0.1% - resulting in house price growth slowing from 4.6% in October to 4.4%.
Robert Gardner, Nationwide's Chief Economist, said: "UK house prices increased by 0.1% in November, after taking account of seasonal factors. As a result, the annual rate of house price growth slowed slightly to 4.4%, from 4.6% in October, though this is still in line with the growth rates prevailing since early 2015.
There are some signs that, despite the uncertain economic outlook, demand conditions have strengthened a little in recent months, reflecting the impact of solid labour market conditions and historically low borrowing costs. Mortgage approvals increased in October, and surveyors report that new buyer enquiries have increased modestly.
The relatively low number of homes on the market and modest rates of housing construction are likely to keep the demand/supply balance fairly tight in the quarters ahead, even if economic conditions weaken, as most forecasters expect."
Alex Gosling, CEO at HouseSimple, commented: "Average prices have fallen for the fourth month running and below £205,000 for the first time since June 2016, and annual price growth is also back to January 2016 levels. Apart from the monthly price rise, all trends are downwards, which suggests the housing market has caught a cold. But actually, that's not the case. The market is in surprisingly good health considering the headwinds it's had to face in the second half of the year.

And when you factor in the seasonal slowdown we would normally expect this time of the year, there's nothing alarming in these figures.

If anything, the market actually picked up in November. We saw a higher level of buyer activity than we would normally see at this time of year. That's possibly due to buyers holding off purchasing post Trump to see how the market would react. We are likely to see transaction levels drop off in December, which is normal, before we enter a crucial period. The market needs a strong January, particularly with the possibility of Article 50 being invoked, on the horizon."
Russell Quirk, founder and CEO of eMoov.co.uk, had this to say: "It would seem that UK buyers are setting a tentative first foot out of their post-Brexit foxholes with a modest increase in new buyer enquiries just as home sellers, who have remained prominent in the market all year, decide to avoid this seasonal property cold snap and go into hibernation until 2017.
The UK property market has really taken a battering from a multitude of influences this year causing uncertainty in the sector and, it has weathered the storm, with prices still maintaining their upward trend this late in the year, albeit slowing the pace.
However, just like the current temperatures, the market will now see stock levels plummet as many choose to put their sale on hold over the festive season and resume their marketing in the New Year. We expect this might see a drop in prices at the last hurdle for 2016 in the December index, although this will be far from unusual and nothing to panic over."
Nick Leeming, Chairman at Jackson-Stops & Staff, comments: "There is no change to the equation that has governed the housing market so far in 2016: there remains a fundamental undersupply of homes which has served to drive up average house prices across the broader UK market. However this growth is not spread across all sectors and higher value properties are still affected by recent hikes in stamp duty. While the rate of growth may be slowing marginally our branches are reporting increased applicant and viewing activity levels which may translate into more sales being agreed in 2017.
The Chancellor showed support for boosting housing supply in his Autumn Statement and I hope that when the detail of the housing white paper is announced in January we see further commitments and signs of real positive action towards tacking the UK's housing crisis. It was disappointing that the Chancellor did not ease the stamp duty burden in his statement. This would not only have liberated the top of the market but increased traction at all levels, freeing up homes suitable for first-time buyers and second steppers. The number of transactions will remain subdued as the cost of moving remains higher than it did five years ago. Greater political stability ahead may help the property market gain greater traction in 2017 but the key to unlocking this is increased housing supply and government action to ease the cost of moving."