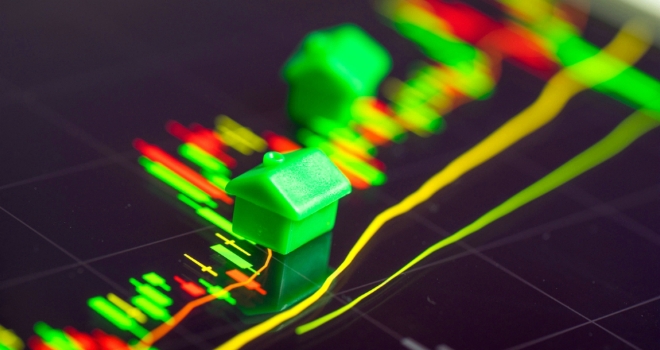 According to the latest data released this morning from Halifax, house prices in the three months leading to October are 5.2% higher than in the same period a year earlier.
This compared to 5.8% in September and continues the downward trend seen over the past six months after the annual rate reached 10.0% in March. October's 5.2% is the lowest yearly growth rate since July 2013 (4.6%).
The lender confirmed that home sales have broadly stabilised in recent months. Notwithstanding, monthly fluctuations, sales have largely plateaued in the past few months following the distortions earlier in the year due to the increase in stamp duty on second home and buy to let purchases. Nonetheless, UK home sales in 2016 Quarter 3 (July to September) were 8% lower than in the same period last year, indicating an overall softening in activity.
Mortgage approvals have also steadied. The volume of mortgage approvals for house purchases – a leading indicator of completed house sales – increased in September; the first monthly rise for four months. Overall, the level of approvals appears to have broadly stabilised over the past three months albeit at a lower level than a year ago. Approvals in 2016 Quarter 3 were 12% lower than in 2015 Quarter 3.
Supply remains historically very low
The stock of homes available for sale was largely flat over the three months from July to September, but it remains around the lowest levels ever recorded.
Martin Ellis, Halifax housing economist, said: "House prices in the three months to October were largely unchanged compared with the previous quarter. The annual rate of growth continued on its recent downward trend, easing to 5.2%.
Activity levels, like house price growth, have softened compared with a year ago. Home sales, however, appear to have stabilised in recent months following the distortions earlier in the year due to the changes to stamp duty in April.
Annual house price growth has nearly halved from a peak of 10.0% in March this year, but remains robust at 5.2%. This expected slowdown appears to have been largely due to mounting affordability pressures, which have increasingly constrained housing demand. Whilst house price growth may ease further in the coming months, very low mortgage rates and a shortage of properties available for sale should help support price levels."
Ian Thomas, Co-Founder and Director of online mortgage lender LendInvest, had this to say: "October has seen a flattening out of house price growth, with a real effect of the stamp duty changes feeding through to reduced market demand. This is something that we are seeing industry call on the government to address in the upcoming Autumn Statement and Housing White Paper publication.