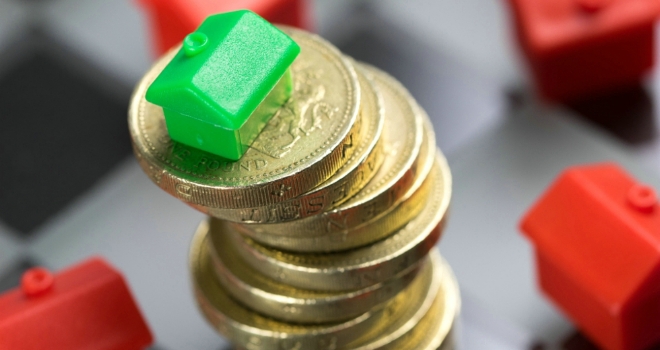 ""
According to the latest data to emerge from Land Registry, average house prices shifted upwards during November by 0.4%.
The annual price change now stands at 5.6%, bringing the average house price in England and Wales to £186,325.
The number of property transactions has decreased over the last year. From June 2014 to September 2014 there was an average of 83,095 sales per month compared to 79,315 in the same months a year later.
The November data for London shows a monthly increase of 1.6%. At 11.2%, the annual change for London is considerably higher than most other regions.
The average price of property in the capital is £506,724 in comparison with the average for England and Wales of £186,325.
The region with the most significant annual price increase is London with a movement of 11.2%. Yorkshire & The Humber and the North East saw the smallest annual price increases of 1.3%.
London also experienced the greatest monthly price rise with a movement of 1.6%, while Yorkshire & The Humber also saw the most significant monthly price decrease with a fall of 0.9%.
Carl Schmid, owner of estate agency Fyfe Mcdade, believes that 'Traditional prime time is over': "Prices continue to grow in London but we're now seeing emerging districts consistently overtake traditional prime areas like Kensington and Chelsea, which are actually seeing prices fall. Buyers are increasingly seeking to make their money go further in areas like Tower Hamlets, Hackney, Lambeth and Southwark, attracted by relative value for money, improving transport connections and capital growth potential, which has already been squeezed out of prime central London."
Stuart Law, CEO at Assetz for Investors, comments: "We can see the strength of property price growth in London start to crumble under the pressure of recent new taxes and the increasing acceptance that it is a unaffordable for most people. Some London boroughs, such as Kensington and Chelsea and Hammersmith and Fulham, are now experiencing particularly low annual house price growth compared with the rest of London – in these areas under 1% and we expect this to turn negative in 2016.

The new Help-to-Buy equity loan in the capital, which offers a 40% interest free loan up to £600,000 from early 2016, will provide a dangerous incentive for young buyers to join this overheated market at perhaps exactly the wrong moment. The price reversal is pretty inevitable and will push many recent home buyers into negative equity.

For buy-to-let investors looking to minimise the impact of the new tax on mortgage interest and also the 3% additional stamp duty levy on second homes and investment property, Northern cities like Liverpool, Manchester and Leeds offer excellent prospects for house price growth and net market yields of around 5-6%. According to today's data, the average property price in Liverpool still comes in at under £100,000 and, for investors taking heed of the government's messages about London and over leveraged buy-to-let, the North will become one of the safe-haven buy-to-let locations of 2016 for cash rich investors seeking to minimise their tax costs."
Myles Williams, chief executive at Fast Property Finance, said: "London prices rising the most in November will surprise those who have predicted the capital will come off the boil. Affordability remains an issue in London but the resilience of the capital should never be underestimated. Even though prices in Kensington and Chelsea fell by 1.4% in November, other boroughs, notably Barking and Dagenham, have taken up the slack.

The M4 corridor is experiencing especially strong demand and a lot of development activity at the moment, which is reflected in the exceptional annual price growth seen in Reading. Looking into 2016, few would bet against overall UK prices rising further given the strength of demand and lack of supply.

The lack of new homes being built has become a priority of the Government but the impact of any initiatives will take quite some time to trickle through."
Jonathan Hopper, managing director of buying agents Garrington Property Finders, had this to say: "The property market is ending 2015 by returning firmly to type - double-digit price inflation in London, strong growth in South East and Eastern England, and a more mixed picture elsewhere. London property is once again making money faster than most of its inhabitants can earn it. With the average home in the capital now worth more than half a million - and rising in value by £3,300 in a month - it's no wonder salaries can't keep up.
Transactions in London are down by 13% in a year, and squeezed supply has sent annual price growth in the capital rocketing up by 11.2%. However there are some encouraging signs though that the £1million and over market is emerging from the slumber triggered by last year's hike in Stamp Duty.
Supply of these more expensive homes slowed to a trickle at the start of 2015, but more sellers are finally starting to come off the fence - and recognising they need to lower their price expectations. Across England and Wales, transaction volumes in this bracket finally stopped falling in September - which hints that the top end of the market is returning to health.
Meanwhile East Anglia has consolidated its position as London's understudy - with annual price rises now a whisker away from double figures. Across England and Wales the North-South divide remains largely intact, with a notable exception in the North East. Average prices there rose by 1.3% in November alone, and even outpaced London's month-on-month rise in October.
With consumer price inflation essentially flat and the Bank of England not expected to raise interest rates until late in 2016, the cost of borrowing will stay low and buyer confidence high as the new year begins. Britain's economic fundamentals remain strong, and together these factors will continue to stoke demand well beyond what current supply can meet. The inevitable result is continued house price inflation."
Mark Posniak, Managing Director of Dragonfly Property Finance, said: "This relatively strong end to the year for UK property prices is likely to set the tone for 2016 as a whole. The seemingly eternal imbalance between supply and demand will almost certainly keep house prices rising next year, if only at a moderate pace.

For the price gap between the North and South of England to have widened by £23,000 shows the divide remains as strong as ever. Although London led the field once again in 2015, the affordability issue will act as a drag on demand throughout 2016, and other regions may well outperform it next year.

Overall, the jobs market is solid, people are confident and mortgage finance is cheap and this will continue to drive demand for property. As the December report shows, there is a strong correlation between job numbers and house price growth.

If your local jobs market is strong, the likelihood is that its property market will be, too."