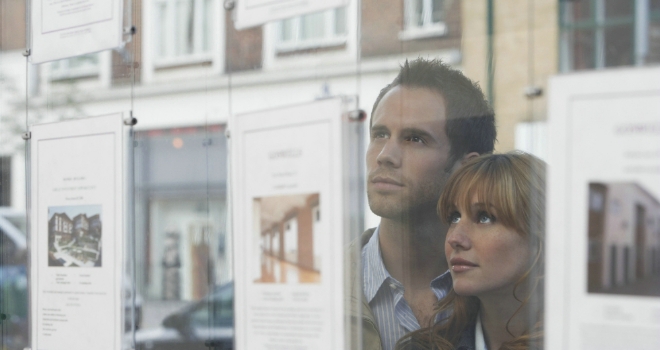 "Theresa May's legacy on home ownership has so far been a disaster"
The latest seasonally adjusted data from CML has revealed that lending to first-time buyers and home movers declined by value and volume during May compared to April.
According to the figures, buy-to-let and remortgage activity remained relatively unchanged during the same period.
However, when non-seasonally adjusted and disregarding the weakness in lending last May due to changes in stamp duty, homebuyer figures were up 10% on April and first-time buyer lending rose 12%.
Home-owner remortgage activity was up 10% by value and 9% by volume on April, while gross buy-to-let totalled £2.9bn in May, up 16% on April and 12% compared to May last year.
The average amount borrowed by home movers in the UK increased to £177,000 from £176,500 the previous month, while the average home mover household income decreased month-on-month from £55,200 to £54,900.
Paul Smith, CEO of haart estate agents, said: "Whilst there has been some recovery since the damaging introduction of a stamp duty surcharge last April, we still have a long way to go until we have a property market that is back to full health.
Data from our own branches shows that the number of landlords registering to buy is down 30% on the year across England and Wales, and it is clear that far fewer landlords are investing in property. This could have serious long-term consequences for the rental market and lead to higher rents, putting those who are trying to save for a deposit in an even more difficult position.
Affordability is clearly reaching a critical juncture as the average loan size increases whilst the average income decreases. Although rising first-time buyer borrowing demonstrates the appetite for home ownership in the UK, young people should not be left to stretch beyond their means, and Government should intervene with a tax break as a quick and straight-forward way to help them get onto the ladder.
Theresa May's legacy on home ownership has so far been a disaster. The 'just about managing' are further away from owning their own home than they ever have been, and the government's feeble housing white paper did not go anywhere near enough to get housebuilders building and the market moving."
Jeremy Leaf, north London estate agent and a former RICS residential chairman, says: "These figures are interesting but a little historic and not particularly reliable because they reflect the rather subdued conditions after the introduction of stamp duty surcharge this time last year.
However, what they do show is that the market is still there for buyers and sellers who are prepared to negotiate hard although transactions are taking longer and there isn't the volume of buying interest we were seeing several months ago."
Ishaan Malhi, Founder and CEO of online mortgage broker Trussle, commented: "While the housing market has been fairly subdued in recent months, remortgaging activity has remained resilient, thanks to the continued availability of attractive deals, which are encouraging more people to switch.
This market has a far greater capacity than its current operating levels, as there are two million people in the UK unnecessarily sitting on Standard Variable Rate mortgages, likely to be paying far more interest than they would on the best market rates. If we're to see remortgaging numbers rise further, as they should, more homeowners need to proactively manage their loan and switch to a better deal when their initial term is coming to an end."
Alastair McKee, Managing Director of One 77 Mortgages, said: "It is first-time buyer borrowing that continues to put in a strong performance here. They don't need to be asked twice to step in take advantage of reduced competition from landlords whose borrowing is pretty flat in real terms, and depressed since April last year.
The buy-to-let brigade have suffered a raft of unfavourable changes over the last year or so. Most recently they began to see the amount of mortgage interest tax relief drop from April. This coupled with falls in prices in some areas has encouraged some first time buyers not to miss an opportunity.
And they're not the only ones. It's well documented that support for a rise in interest rates at the Bank of England seems to be building. Despite big names like Standard & Poor's predicting this week there would be no rise until 2019, canny borrowers are unhappy to take that risk and strengthening homeowner remortgage activity is a reflection of this.
Most of our clients think rises are more likely to come sooner than that and feel near-record low rates are now on borrowed time. This is pushing homeowners to lock in lower rates for longer while they can on fixed term deals.
The only brake on central bankers is the economic context which continues to disturb. Only this month we saw the UK services sector turn decidedly sluggish and consumer spending is shrinking. Industrial production fell unexpectedly this month and construction output suffered the sharpest drop for five years so interest rate rises may still not be a done deal in 2017."
Mark Harris, chief executive of mortgage broker SPF Private Clients, had this to say: "It is steady as she goes for the mortgage market with no real uptick in lending in May. Buy-to-let remains subdued but there is no real surprise there as landlords get to grips with tougher mortgage criteria, higher stamp duty and less favourable tax breaks. It is a surprise that more people aren't remortgaging, given the low rates available but it is often the case that borrowers aren't motivated to remortgage until rates are actually rising - by which point they have missed the cheapest deals.
Swap rates have been creeping up and that will affect the pricing of fixed-rate mortgages. The markets are factoring in a rise in base rate later this year. However, we don't expect a rise to be anything more than a return to 0.5 per cent - a rewinding of the cut last August - and medium to long-term rates are going nowhere.
There are great opportunities out there for borrowers but there is no need to panic. They will be around for a good while yet."