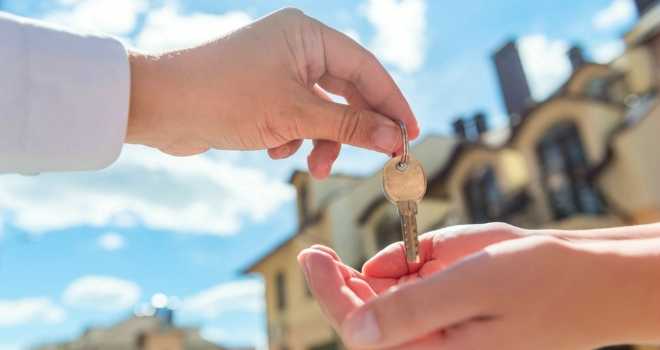 The latest research carried out by online estate agents, HouseSimple.com, has found that December saw the fewest number of people put their homes on the market than in any month in 2017.
According to the report, there were 34,776 new properties listed in December across the UK as new stock levels fell by 33.5% when compared to November.
As a comparison, in June, the month of the calamitous General Election, 44,267 new properties were listed – the second lowest monthly supply level in 2017.
To compile this research, HouseSimple looked at the number of new properties marketed by estate agents across 100 major UK towns and cities in December. Only five locations – including Torquay, Newport and Worthing – saw a rise in home sellers last month. While, ten towns/cities saw at least a 50% drop in new property listings in December, with Newquay (63.8% drop), St Helens (63.8% drop) and West Bromwich (61.1%) registering the biggest drop offs in new property supply.
The following table shows the ten UK towns and cities where new property listings in December 2017 vs November 2017 fell by more than 50%:
| | | |
| --- | --- | --- |
| Town/City | Region | % fall in new listings in Dec vs. Nov |
| Newquay | South | -68.3 |
| St Helens | North West | -63.8 |
| West Bromwich | West Midlands | -61.1 |
| Sale | North West | -59.3 |
| Inverness | Scotland | -56.8 |
| Oldham | North West | -54.9 |
| Southend-On-Sea | East | -54.0 |
| Edinburgh | Scotland | -53.6 |
| Halifax | West Yorkshire | -53.3 |
| Woking | South East | -51.3 |
London
Across the Capital, fewer than 14,000 people (13,430) put their properties on the market in December, the lowest number of new sellers in any month last year by some margin. New listings fell 39.1% last month compared to November. And for the second month running, every London borough saw fewer sellers.
Alex Gosling, founder of online estate agents HouseSimple.com, comments: "The property market needs a sizeable bounce in January after 2017 ended with a whimper. It was a tough year with Article 50 and the General Election to contend with and there were already signs in November that sellers had decided to hold fire until the New Year. December confirmed that assertion, with new listings tumbling last month.
Historically, we do tend to see an uplift in activity in January, and with the stamp duty cut incentivising first-time buyers to purchase, this will hopefully act as a stimulus to sellers who have been reluctant to market.
We expect 2018 to be another challenging year for the property market as the UK's exit from the EU draws closer. House price growth is predicted to be flat or at best low single digits, but that should provide encouragement to buyers who have had to battle against rising prices for a number of years. For sellers, it's the same message. There is no point in delaying putting your property on the market if you need or want to move. There are still plenty of buyers out there, and if you're committed you will sell."