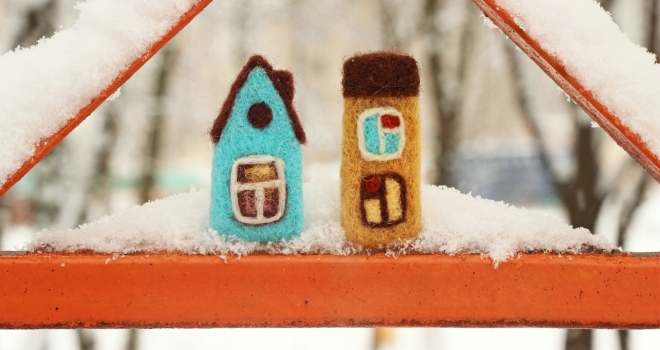 ""
The latest Nationwide house price index has show that during December, average UK house prices grew by 0.8%, pushing the annual pace of house price growth to 4.5%, from 3.7% in November.
London was the strongest performing region for the fifth year running, with average prices up 12% year-on-year. Average prices in the capital are now 50% above their pre-crisis peak in 2007, while in the UK overall prices are around 7% higher. The neighbouring Outer Metropolitan region took second place, with prices up almost 11% compared with Q4 2015. Yorkshire and Humberside was the weakest performing English region, with prices up 0.4% year-on-year.
In cash terms, the gap in average prices between the South and the North of England widened further and now stands at nearly £159,000, around £23,000 higher than a year ago.
Commenting on the figures, Robert Gardner, Nationwide's Chief Economist, said: "After moderating during the first six months of 2015, house price growth remained in a narrow range between 3% and 4.5% in the second half of the year. This is broadly in line with earnings growth and close to the pace we would expect to prevail over the longer term.
However, as we look ahead to 2016, the risks are skewed towards a modest acceleration in house price growth, at least at the national level, despite the likelihood of interest rate increases from the middle of next year.
Further healthy gains in employment and rising wages are likely to bolster buyer sentiment, while borrowing costs are expected to rise only gradually. However, the main concern is that construction activity will lag behind strengthening demand, putting upward pressure on house prices and eventually reducing affordability.
Overall, we expect UK house prices to rise by 3-6% over the next twelve months."
Mark Posniak, Managing Director of Dragonfly Property Finance, added: "This relatively strong end to the year for UK property prices is likely to set the tone for 2016 as a whole. The seemingly eternal imbalance between supply and demand will almost certainly keep house prices rising next year, if only at a moderate pace.

For the price gap between the North and South of England to have widened by £23,000 shows the divide remains as strong as ever. Although London led the field once again in 2015, the affordability issue will act as a drag on demand throughout 2016, and other regions may well outperform it next year."
Jeremy Leaf, former RICS chairman and north London estate agent, said: "With the housing market drawing to a strong close in December, we are seeing a continuation of the trend of the past few months. Supply is simply not increasing fast enough to keep house prices in check and is making it harder for first-time buyers to get on the ladder. The situation is likely to get worse before it gets better in view of the build up to the increase in stamp duty in April, particularly as these figures are a little historic.
First-time buyers who want to get on the ladder will face a busy spring as they compete with investors for property, which is already in short supply. However, those who believe prices are inflated and take the risk of holding back in the hope that the market will settle after April may be in for a shock as it is unlikely that prices will fall markedly. They may not rise as quickly as before but we are unlikely to see big price drops because of this continued issue of lack of supply, despite the government's building plans.
The fact that London house prices are now 50 per cent higher than pre-crisis levels in 2007 shows how the capital has powered ahead and shows relatively few signs of slowing, at least beyond prime central London. Affordability, and meeting lenders' tougher criteria post-Mortgage Market Review, is the toughest issue facing borrowers."
Mark Harris, chief executive of mortgage broker SPF Private Clients, commented: "The mortgage market shows no sign of slowing down. It's been a busy year for brokers as borrowers take advantage of exceptionally low mortgage rates and seek guidance through the more complicated application process created by the Mortgage Market Review.
There is much speculation as to whether we will finally see a rate rise in 2016, with remortgaging numbers in particular rising. Those who would struggle to pay their mortgage if rates rise should consider a fixed rate and there are still some excellent deals to tempt borrowers although we may have seen the back of the very cheapest products.
While borrowers exude confidence, incomes are rising, and lenders are keen to lend in order to meet their year-end targets, this is not a debt-fuelled boom. Mortgage approvals are improving but far from racing away while growth is more moderate and therefore more sustainable than in the past. For many borrowers, tougher affordability criteria is still a barrier to getting a mortgage or remortgaging."