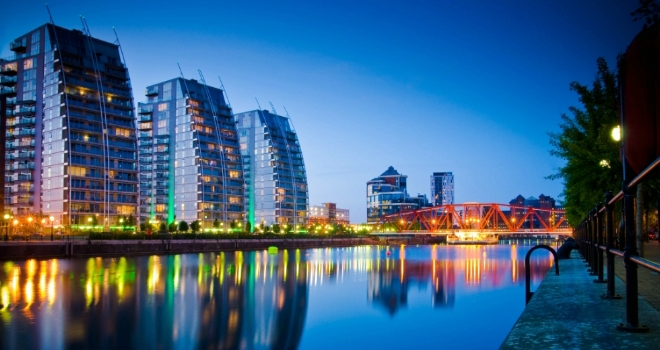 Manchester is benefiting from flattening price trends in a clogged-up London property market that is increasingly sending investors 'up north'.
Property experts at SDL Auctions North West say there has been increasing investment in various developments across the region, both from London-based and foreign buyers who would previously have earmarked London for their money.
Another factor pushing investors to focus on areas outside the capital is that the London property market is getting clogged up with more chains in the buying process, as highlighted in a recent Financial Times report.
Andy Thompson, senior valuer at SDL Auctions North West, said: "People appear less confident in the performance of property in London and the south and so are increasingly looking 'up north' – especially in Manchester.
This changing trend is happening because investors feel they can get much more value for their money through better rental yields, plus they have stronger optimism for long term capital growth. And reports of more complex property chains in London and the south will also be driving interest to the north, where ownership chains are usually far simpler.
Manchester is widely seen as the country's second city and accepted as a worldwide city, which means investors are coming here to gain massive rental yields compared to the south. Foreign buyers are investing on the back of the 'Northern Powerhouse' publicity and the capital growth of property here compared to London, where it looks like prices have peaked.
But as well as seeing better value for money in Manchester, investors are getting fed up with the delays caused by long chains of ownership in the buying process in London. This is where auctions can really deliver for property investors, as a sale by auction means we exchange contracts on the fall of the hammer, and completion takes place 28 days later.
All this means we're seeing a growing interest in selling properties by auction, helping buyers to achieve the best price in a swift and efficient manner."