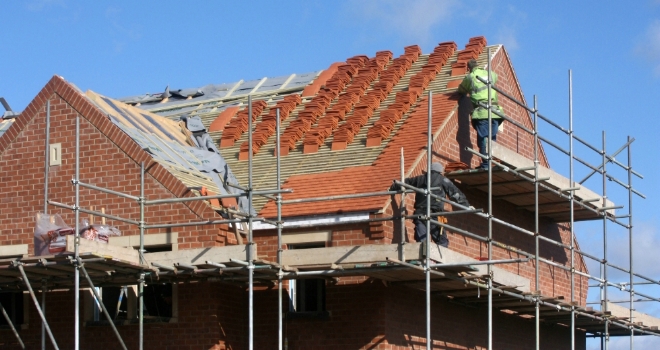 Barratt Developments have claimed they enjoed a "strong" first half performance with total completions in the six months to the end of 2017 rising 2% against the equivalent period of 2016.
During the period the housebuilder's private average selling price rose 5.9% to £314,000, driven by a combination of mix and some underlying house price inflation.
Barratt's sales rate matched the previous year at 0.68 net private reservations per active outlet per week and in the half year the firm launched 93 new developments against 2016's 83, operating from an average of 376 outlets (2016: 374). It said that it expected to see average active outlet numbers "grow modestly" for its full year.
As of December 31 2017, Barratt's total forward sales increased 2% at a value of £2,383.8 million compared to 2016's £2,336.6 million. This included private forward sales at a value of £1,457.8 million, up 0.4% which equated to 4,209 plots compared to 2016's 4,037.
Barratt said that with good demand and its "healthy" forward order book, it continued to expect modest growth in its wholly owned completions in FY18.
David Thomas, Barratt's ceo, said: "We have delivered a strong performance in the first half, underpinned by our focus on quality, design and industry-leading customer service.
As the UK's largest housebuilder we remain firmly committed to helping address the housing shortage whilst delivering excellent operational and financial performance."