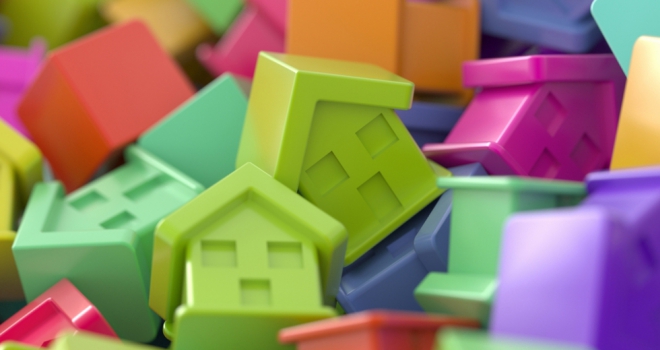 "These figures show a stable housing market, with a small monthly rise in prices, and the annual rate of increase unchanged at 1.8 per cent."
House prices grew by 1.8% in the three months to June compared to the same period a year earlier, slightly lower than the 1.9% growth seen in May, according to the latest Halifax house price index.
Over the quarter, prices were 0.7% lower than in the preceding three months, although Halifax says the figure appears to be a symptom of the monthly volatility in the data with the particularly weak April number in between two fairly strong months.
On a monthly basis, prices rose by 0.3% in June to £225,654.
Russell Galley, managing director at Halifax, said: "House prices continue to remain broadly flat, with the annual rate of growth marginally slowing from 1.9% in May to 1.8% in June.
"Activity levels, like house price growth, have softened compared with the final months of last year. Mortgage approvals have been in the low range of 63,000 to 67,000 since the start of the year, whilst home sales have remained flat so far this year. This is in contrast to the continuing strength of the UK jobs market with job creation still strong and pressure on household finances easing as real income growth edges up.
"At the half way stage of the year the annual rate is within our forecast range of 0-3% for 2018. We continue to see very positive factors of continuing low mortgage rates, great affordability levels and a robust labour market. The continuing shortage of properties for sale should also continue to support price growth."
Mike Scott, chief property analyst at Yopa, commented: "These figures show a stable housing market, with a small monthly rise in prices, and the annual rate of increase unchanged at 1.8 per cent.
"Most of the past year's growth was between June and October, with house prices now the same as they were in October 2017. The next few months may therefore witness a drop in the annual rate of growth as last year's increases work their way out of the system.
"We agree with Halifax's overall assessment that the market will continue to rise slowly for the rest of the year, thanks to low mortgage rates, a strong labour market and a shortage of properties for sale."
Lucy Pendleton, founder and director of independent estate agents James Pendleton, added: "Buyer incentives are continuing to do their job by fuelling demand in what would otherwise be a slow market nationally.
"April's snapback was the sharpest monthly fall since 2010 but given the opportunity there are clearly people waiting on the sidelines ready to pick their moment.
"Transaction levels, new buyer enquiries and supply have been depressed for some time now and shopping baskets continue to go up in price faster than shoppers' homes.
"That situation represents a but of a lit fuse in the housing market as ever fewer numbers of buyers line up to seal the deal on homes that have seen prices shoot up over the past few years. This is being masked in part by the Stamp Duty relief for first-time buyers and the Help To Buy Scheme which are turning renters into buyers.
"This has to come to a head eventually with the gap between sellers' expectations and buyers' bids closing up. That has started to happen, particularly in London, where new buyer enquiries continue to strengthen at the shop door but they won't be breaking any land speed records.
"The national trend of prices fading from record highs lately shows it has started happening more widely, as it must if the market is to avoid seizing up. The more prepared both buyers and vendors are to adjust their expectations, the less of a consolidation in prices you can expect to see, all other things in the economy being equal of course."