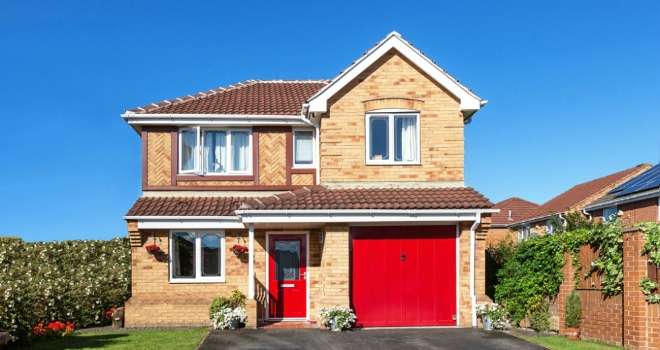 "First-time-buyers should not just look at the cost of their first home, but also do their research on whether their next step up the ladder is achievable locally too"
New data analysed by Strutt & Parker has revaled that St Albans is the most expensive location for a family to upsize from a two-bed flat to a three-bed house costing an extra £185,640 on average.
Agents believe such premiums are down to the volume of growing families trading up as well as Baby Boomers downsizing, both wanting a three bed home in an amenity rich city location.
With increased demand and limited supply, south eastern cities ranked highest on the cost to trade up, with Winchester and Chichester taking second and third place for price premiums, whilst Liverpool came out as the most affordable with the potential to buy a larger property at no additional expense.
The largest price gaps are where competition for three-bed houses is at its highest," explains Stephanie McMahon, Head of Research at Strutt & Parker. "These family homes are a property 'sweet spot', attracting interest from buyers even at times when the rest of the housing market is relatively static. The most expensive cities generally reflect markets that are popular with growing families. Four of the top five are in the commuter belt, so this trend is most acute for those who have relocated from London."
| | |
| --- | --- |
| City | Cost of moving from 2-bed flat to 3-bed house |
| St Albans | £185,640 |
| Winchester | £160,108 |
| Chichester | £142,157 |
| Brighton & Hove | £122,215 |
| Ely | £107,047 |
| Wells | £104,809 |
| Salisbury | £102,338 |
| Cambridge | £98,698 |
| Canterbury | £87,356 |
| Hereford | £85,450 |
The most active purchasers are young parents with growing families. Many look to commuter cities for the perfect mix of commutability, lifestyle and schooling.
Rozanne Edwards, Head of Strutt & Parker St Albans, agrees: "For young professionals looking to upsize within St Albans, they face stiff competition from London buyers seeing St Albans as the commuter city of choice thanks to our 19-minute journey time and pretty medieval centre. This makes the three-bedroom home here in huge demand, often attracting competitive bids and selling within days of launch. This mix of locals and Londoners, from couples to young families, is a pressure point for our market. Demand in St Albans is far out stripping supply at the moment, so with this trend likely to sustain, it is unsurprising that we are at the top of the list for price premiums."
Guy Robinson, Partner, Head of Regional Residential Agency at Strutt & Parker, says: "The country market is alive and well – we have the highest level of buyers registering with us since 2012, with key cities outside of London showing exceptional growth. These in-demand cities correlate strongly with trading up data, including the likes of Canterbury, Cambridge and Salisbury. These historic Cathedral cities offer the ultimate suburban idyll – a lifestyle mainly families aspire to."
Stephanie McMahon, Head of Strutt & Parker Research, said: "There are some surprising results however, where much of this disparity is due to high value flats in urban locations, with limited equivalent family housing. Places like Bristol or Glasgow that rank as some of the best value cities for the growing family both have a good mix of housing stock."
Miles Shipside, Rightmove Director and Housing Market analyst, comments: "Moving home can be challenging enough, but having put your roots down in one location, having to then look much further afield to trade up with a family in tow is harder still. However, that's the situation people find themselves in with the extra bedroom cost being too big an affordability-gap in many local markets. First-time-buyers should not just look at the cost of their first home, but also do their research on whether their next step up the ladder is achievable locally too. Planning ahead now will keep you ahead in the future as your space and lifestyle needs change."