Weak pound driving foreign investors to snap up North West BTL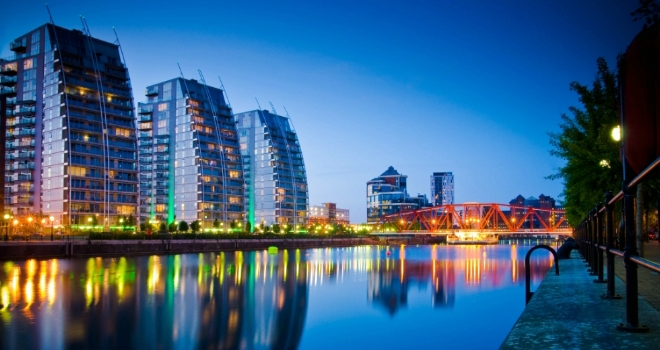 The Brexit vote reduction in the value of Sterling against the dollar and the yuan, has boosted Chinese investment in the likes of Salford and Liverpool
The latest research from The Mistoria Group has shown that foreign investors are being tempted to the North West as a result of the weak pound, high yields and excellent occupancy rates of the region's University town and cities.
The findings show, that there has been surge in foreign investors acquiring student property in Liverpool and Salford, up by 42% year on year. The vast majority of investors are from China and Hong Kong followed by UAE, Russia and Singapore.
Chinese buyers are especially keen on appartments and HMOs in northern cities, many of which have high rental yields. The Government's ambition to create a Northern Powerhouse is also helping to drive foreign investment in the North West.
Mish Liyanage, Managing Director of The Mistoria Group comments: "The Brexit vote reduction in the value of Sterling against the dollar and the yuan, has boosted Chinese investment in the likes of Salford and Liverpool.
The Chinese are not alone in their enthusiasm for newly-affordable UK bricks and mortar. The Brexit effect means that British property is 20% cheaper for many foreign investors and there are no signs that this is likely to be reversed in the near future.
Many foreign investors buy student accommodation in the North West for their children who are studying at University. Indeed foreign, investors need look no further than Salford and Liverpool for great investment opportunities, with yields far exceeding those found in London and the South East. Investors enjoy lower property prices and minimal void periods in many towns and cities in the North West. Both in Salford and Liverpool, we have already achieved over 80% occupancy for 2017/2018 academic year with more than six months still left in this year to fill up the rest of the rooms.
Last year we were only at 55% at this time of the year. This clearly shows the keen interest students show in going for high quality refurbished properties, managed by a reputed student management company.
Both Salford and Liverpool are undergoing a significant redevelopment and this is providing jobs and boosting tenant demand. Investors can acquire a high quality three bed HMO which will house for students, from £120K onwards. The return on investment is very attractive too, with 13% (8% cash rental and 5% capital growth)."
Join our mailing list: