Tenants hit by short supply of family housing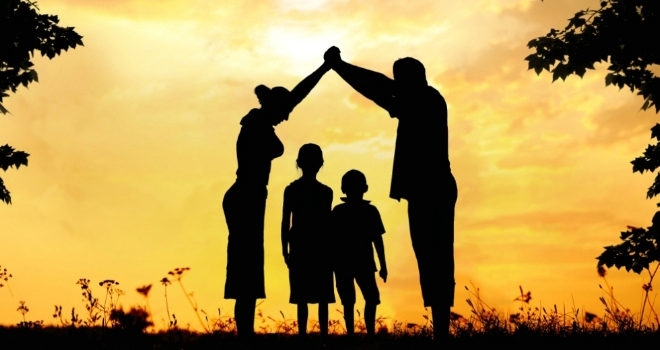 Tenant demand for two to three bedroom semi and detached homes remains very high, but our franchise owners are reporting that this type of accommodation is in short supply
The latest data from letting agents, Belvoir, has revealed that the majority of franchise owners in the Group's 170-strong network are reporting a shortage in family housing for the rental market.
Dorian Gonsalves, Belvoir Managing Director, said: "Tenant demand for two to three bedroom semi and detached homes remains very high, but our franchise owners are reporting that this type of accommodation is in short supply. In addition to detailed tracking of the rental trends across the UK, which is produced for Belvoir by property expert Kate Faulkner, we are now surveying our franchise owners each quarter to obtain a snapshot of activity in particular sections of the market.
Our survey of franchise owners across the network shows that almost 75% reported a shortage of three-bed semis and terraced houses, and there is a similar shortage of two bedroom homes. This is confirmation of the pressure that the private rental sector is currently under, and we are yet to witness the full repercussions of anti-landlord initiatives that were introduced by former Chancellor George Osborne at the last budget.
When asked how many landlords had bought property to let in the previous quarter, Belvoir's franchise owners surveyed reported that 45% of offices saw up to three landlords invest in more rental properties, while 32% saw four or more, suggesting that the increased stamp duty had not deterred professional, seasoned investors.
Just over half of tenants rented for periods of 13-18 months, while over 40% rented for 19 months or longer, suggesting that when tenants let quality properties from a professional, legally compliant agent, they are actually renting for longer than some reports suggest. When it comes to void periods, the majority of franchise owners (47%) reported that the average void was up to one week and 40% reported that the average was up to two weeks. Belvoir currently manages more than 54,000 properties and very few evictions are carried out, with 71.7% reporting that no evictions had been conducted over the last month – testimony to Belvoir's robust referencing, tenant selection procedures and a conscious decision to work with quality landlords.
For existing Belvoir offices In England, Scotland and Wales, our statistics reveal a 6.75% year on year increase in rents, from £712 in Q2 2015 to £760 in Q2 2016. When comparing Q2 2016 to the 2015 annual average rent of £722, this shows an increase of 5.25%. Our analysis is so detailed that we are able to break down average rents for every county, with extremely interesting results – for example average rents in Hampshire in Q2 2016 were £886, compared to £887 in 2015 – an annual average fall of just £1.
The Belvoir rental index has been tracking monthly rental price movements since 2008, using data created from analysis of average advertised rents. Our rental index is unique in that it produces information on average rental movements across England, Wales and Scotland, but also by region – for example East Midlands or London, and by county – for example, Nottinghamshire or Shropshire.
This is extremely valuable information for investment landlords, who are able to freely view the full report via a link on the Belvoir website: www.belvoir.co.uk In addition, landlords are welcome to contact their local Belvoir office to receive free, professional advice on how the rental market is performing in their area so that they are able to maximize the potential of their investments."
Join our mailing list: