Rental market hotspots released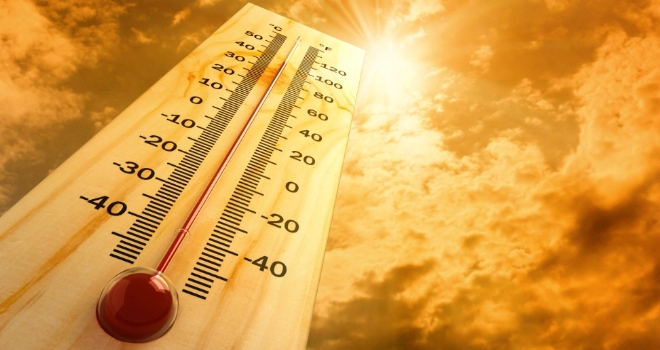 A new report from HomeLet has uncovered the towns and cities where rents rose quickest during 2015.
New research from the HomeLet Rental Index reveals that Brighton, Bristol, Edinburgh and Newcastle recorded the largest increase in rents last year amongst the country's largest towns and cities. HomeLet's annual review of the rental market shows that rents on new tenancies signed last year in Brighton and Bristol were, on average, 18 per cent higher than on new tenancies agreed in 2014, while rents were up by 16 per cent in both Edinburgh and Newcastle. London and Liverpool also fall into the top rental hotspots for 2015, both with increases of 11 per cent.
Meanwhile, the monthly HomeLet Rental Index shows that, on average, rents across the UK, excluding Greater London, were 4.9% higher on new tenancies signed during the final three months of the year than in same period of 2014. The average monthly rent outside of the capital now stands at £739. The monthly index shows the London market up by 8.0 per cent on the final three months of 2014 to an average of £1,523.
HomeLet has ranked the major towns and cities in the UK to produce a league table highlighting growth in average rents for new tenancies over 2015 as a whole:
Rental figures from the December 2015 HomeLet Rental Index
Region

Average rent 3 months to December 2015

Average rent 3 months to November 2015

Monthly

Variation

Average rent 3 months to December 2014

Annual variation

Scotland

£630

£648

-2.8%

£611

3.2%

North East

£531

£530

0.1%

£521

1.9%

Yorks & Humbs

£623

£626

-0.5%

£604

3.1%

East Midlands

£638

£635

0.4%

£600

6.4%

East Anglia

£799

£805

-0.7%

£756

5.7%

Greater London*

£1,523

£1,544

-1.4%

£1,410

8.0%

South East

£936

£943

-0.8%

£875

7.0%

South West

£840

£849

-1.1%

£796

5.5%

Wales

£599

£595

0.8%

£586

2.3%

West Midlands

£666

£659

1.0%

£654

1.7%

North West

£622

£631

-1.5%

£655

-5.1%

Northern Ireland

£570

£580

-1.8%

£574

-0.6%

UK ex Greater London

£739

£743

-0.6%

£704

4.9%

Notes:

source HomeLet

Based on new tenancies in October, November and December 2015

Based on new tenancies in September, October and November 2015

Comparison of average rent in 3 months to end December 2015 and 3 months to end November 2015

Based on new tenancies in October, November and December 2014

Comparison of average rent in 3 months to end December 2015 & 3 months to end December 2014
Martin Totty, Barbon Insurance Group's Chief Executive Officer, said: "2015 was a year in which rents on new tenancies were up on 2014 in almost every area of the country. While we saw a moderation in the rate at which rents increased during the final months of the year, and even some falls in a number of regions, the sector overall has continued to see strong demand."

Beneath the headline figures, HomeLet's data points to some significant variations in rental market performance in 2014, both from region to region and from town to town. In locations such as Brighton and Bristol, demand for rental property appears to have been particularly strong and rents on new tenancies jumped very markedly. In other areas, we saw slower growth."

The latest figures from the HomeLet Rental Index reveal that rents on new tenancies agreed over the three months to December 2015 fell in eight out of 12 regions of the UK when measured against the three months to the end of November. The West Midlands and Wales (up 1.0 per cent and 0.8 per cent respectively) saw the biggest increases, while Scotland and Northern Ireland (down 2.8 per cent and 1.8 per cent respectively) saw the biggest falls.

On an annual basis, the monthly HomeLet Rental Index shows that rents rose in 10 out of 12 areas, led by London, where rents on new tenancies signed during the final three months of the year were 8.0 per cent higher than in the same period of 2014, and the South-East (7.0 per cent higher). The North-West of England, where rents were down 5.1 per cent compared to 2014, and Northern Ireland (down 0.6 per cent) were the exceptions.

Commenting further, Martin Totty said: "Rents in London have continued to rise more quickly than in most areas of the country, but not at quite the pace of 2014; meanwhile, average rents outside of the capital rose more quickly last year than in 2014. As a result, we saw a narrowing of the rent inflation gap between London and the regions last year - is this a trend we will see continuing in 2016 from tenants seeking value for money in the private rented sector?"
Join our mailing list: