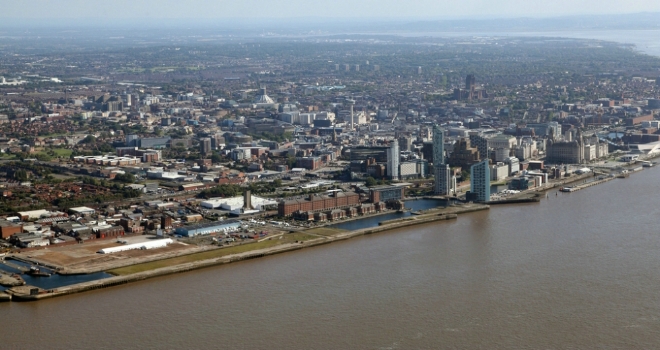 Demand for high quality student property is surging in Liverpool, as the student population continues to rise from 50,000 in 2015 to 60,000 in 2016.
Liverpool has one of the largest universities in the UK with 60% of students requiring accommodation. New research from The Mistoria Group shows that there has been a 37% growth in demand for shared student accommodation in the city and surrounding area over the last 18 months.
High quality, renovated HMO property is in serious demand for cost-sensitive student sharers, along with new purpose-built developments, such as those on Hope Street, Skelhorne Street and Bolton Street, overlooking Lime Street station and the Islington Corridor site.
Recent research also shows that Liverpool offers some of the best rental yields outside London at around 5.15%. Returns in London are surprisingly low – just 4.86% in outer London and 4.71% in the centre of the capital. Although London is a very popular buy-to-let hotspot, the research found that the North West has been the most lucrative area for rental yields in the past five years.
Mish Liyanage, Managing Director of The Mistoria Group comments: "Liverpool is becoming a city for property investors with more building applications being filed every month. We have seen a steep rise in buy-to-let investors looking for refurbished property within 3 miles of the University – up 28% year on year.
Liverpool is a booming University City and it gives investors the opportunity to acquire high yielding property with excellent occupancy rates. Research shows that Liverpool is one of the UK's top five largest rental markets outside of London. Many post graduate students are staying on in the city to work and this is driving demand for affordable, but high quality rental accommodation.
The city is undergoing a significant redevelopment, with more than £1bn of projects, including a 34-storey triple tower residential development. There are a total of 10 developments, which are set to transform the city centre.
As we mainly specialize in student lets Rent prices of our properties start around £85 per week per room including bills but on ensuits they can be high as £110 per week. For example, in L6, L7, L8 and L15 post codes are very popular with the students and Investors can acquire a high quality 3 bed HMO which will house for students, from £120K onwards. The return on investment is very attractive too, with 13% (8% cash rental and 5% capital growth)."