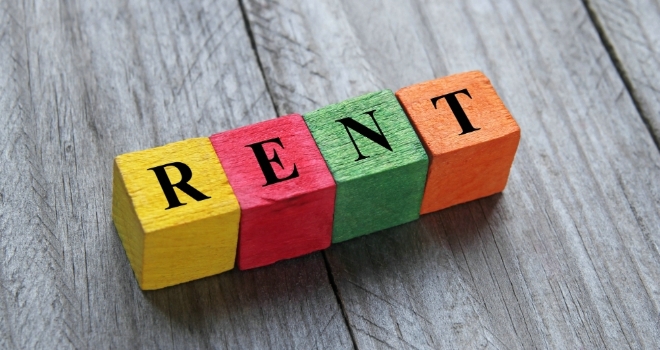 According to the latest statistics, 79% of tenants could not afford the average rent rise needed for most landlords to remain profitable as a result of upcoming changes to the way mortgage interest payments are taxed.
However, a new report from Platinum Property Partners suggests that thanks to lower rents and living with multiple tenants, renters in HMOs would only face a potential average increase of £19 each – which more than three quarters (76%) could afford.
HMO landlords are also less likely to need to increase rents at all because their properties generate four times the rental income compared to a single-tenancy buy-to-let property.

Since 6th April 2017, landlords must pay tax on part of their mortgage costs, as the ability to offset finance interest against rental income is restricted. The plans will effect higher rate taxpayers, as well as almost 500,000 landlords who will be pushed into this tax band as the changes artificially inflate their rental income. It is estimated that two thirds of landlords plan to raise rents to cope with these changes.

To offset the measures and remain profitable, landlords would need to raise rents by at least 20%. With average UK rents at £895, this is the equivalent to a £179 increase per month across the market as a whole. Only 5% of HMO tenants say they could comfortably afford a rent increase of more than £150, while more than three quarters (79%) would have to move out and find cheaper accommodation.

However, HMO tenants benefit from lower rents, with research from Platinum Property Partners showing they pay an average of £559 per month inclusive of bills. With six tenants typically occupying an HMO, the 20% rental increase would equate to an increase of £112 per property and only £19 each. More than three quarters (76%) of HMO tenants can afford a rent increase of up to £25, including 45% who could comfortably do so.

HMO landlords are also less likely to need to increase rents at all. Renting to multiple tenants means landlords with this type of property generate up to four times as much income as those with a single tenancy property, so they are better positioned to absorb the higher costs caused by the tax changes.

The majority of tenants renting a room in an HMO have never experienced their landlord putting up their rent while living in the same property (92%) before. Even those who have experienced this have only dealt with small increases in the past, with more than four in five (87%) saying their rent increase was less than £50 more a month.
HMO tenants struggle to afford even small increases in rents
| | | | | | | | |
| --- | --- | --- | --- | --- | --- | --- | --- |
| | Up to £25 | Up to £50 | Up to £75 | Up to £100 | Up to £125 | Up to £150 | More than £150 |
| I would be able to afford this increase | 45% | 22% | 9% | 7% | 6% | 5% | 5% |
| I would be able to afford this increase but I'd have to make cutbacks elsewhere | 31% | 31% | 21% | 14% | 9% | 6% | 5% |
| I would struggle to be able to afford this increase | 13% | 23% | 22% | 15% | 13% | 11% | 9% |
| I would not be able to afford this increase and would have to move out | 11% | 22% | 46% | 62% | 69% | 75% | 79% |
Nearly half (44%) of HMO tenants would be worried about the costs of finding a new home if forced to move out
Faced with an unaffordable rent increase, PPP's research shows 88% of HMO tenants would have to rent somewhere cheaper, while 29% would have to move in with friends or family and 6% would have to share with more people.

If the rent substantially increased or the property they live in was sold, 58% would be regretful because they are happy with their room and their landlord – in fact, 99% would consider recommending their landlord and property they currently live in. Almost half (44%) would be concerned about the costs involved with finding a new house/flatshare such as deposits and advanced rent payments. Property supply is another key issue: 25% expect they would struggle to find another property as there is a shortage of affordable homes to rent.

HMO tenants able to save almost a third more than private renters
PPP's data suggests tenants in HMOs save an average of £224 a month. This is 29% more than the average for all private renters (£174).

More than four in five (85%) say they would like to buy and own their own home in the future. However, fewer than half of this proportion (40%) say building a deposit for a house or flat is the main reason they are saving money. Other reasons include saving for a holiday or travelling (20%) or simply putting money away for a rainy day (13%). This suggests becoming a homeowner isn't an urgent need for many renters.

Many HMO tenants are happy being in rental accommodation. 32% say they like the flexibility that renting brings, while 43% say it is convenient. Almost a third of HMO tenants (32%) say renting is more affordable than being a homeowner, reflecting the more affordable rents enjoyed by this type of tenant.

Steve Bolton, Founder and Chairman of Platinum Property Partners (PPP) comments: "Renting is an important stage of many peoples' lives: rising property prices means more are opting to be tenants, while others prefer renting because of the flexibility and convenience it brings. But upcoming tax changes are set to hammer the rental sector, with negative implications for not only landlords, but tenants too.

Our research suggests many HMO tenants could not afford the average rent rise most landlords would be forced to make to remain profitable and would have to move out. This leaves landlords having to choose between potentially going out of business or losing a tenant. Fortunately, HMO properties provide relief for both tenants and landlords. HMO tenants enjoy much lower rents, enabling them to save for their long-term goals. HMOs also provide landlords with up to four times more rental income than a single-tenancy property, leaving them much better positioned to absorb rising costs.

Ironically, the tax changes have been brought in in an attempt to improve homeownership. But higher rents will make it much harder for tenants to save, putting costly deposits even further out of reach. The changes are also fundamentally flawed because the government thinks landlords and first-time buyers buy the same types of properties – which simply isn't true. The Tenant Tax must be abolished before hardworking renters and landlords suffer the financial consequences."