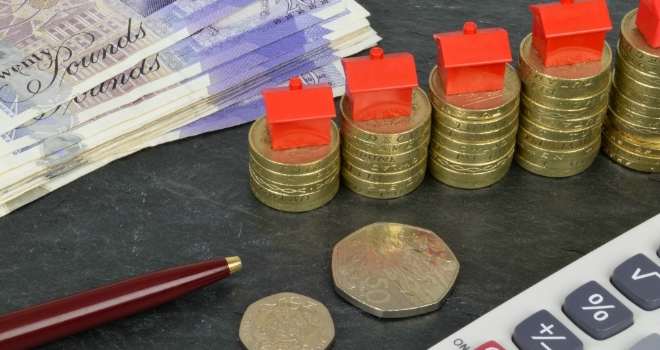 ""
Returns are proving resistant to rising purchase prices according to the latest Buy-to-Let Index from Your Move and Reeds Rains.
The gross yield on a typical rental property in England and Wales (before taking into account factors such as void periods) is steady at 4.8% in February, the same as in January 2016. On an annual basis, this is fractionally lower than the 5.0% gross yield seen a year ago in February 2015.
Taking into account both rental income and capital growth, the average landlord in England and Wales has seen total returns of 12.7% over the twelve months to February. This is up from 11.7% in the twelve months to January – and now also represents a seventeen-month record, since total returns previously reached 12.7% in the year to September 2014.
In absolute terms this means that the average landlord in England and Wales has seen a return of £23,227 over the last twelve months, before any deductions such as property maintenance and mortgage payments. Of this, the average capital gain contributed £14,767 while rental income made up £8,460 over the twelve months to February.
Adrian Gill, director of lettings agents Your Move and Reeds Rains, commented: "Rising property prices and rising rents are two sides of the same coin. There is not enough supply of housing across the UK to match soaring demand. This is powering a sellers' purchase market and a landlords' rental market. Housing costs are rising, and housing wealth is rising – two very different perspectives on the same issue.
Faced with this dilemma, investment in property is a rational response, and has been proving extremely lucrative for landlords and some home-owners alike. Building more new homes would be an even better response, and where possible is even more profitable. But it is government inaction preventing more homes being built to fill the gap – just as it is a government decision to attack those willing to navigate the risk and complexity of property investment.
Until this country builds new homes at the rate needed to match our rising population, property investment and buy-to-let activity will continue to be especially profitable. Even if that ever happens, it could take decades of sufficient home building to make up for the decades of undersupply. The only caveat is that property investment decisions are becoming more complicated thanks to the plethora of additional regulations and tax changes. These decisions will be harder to make, and the buy-to-let industry will demand a more professional approach to the business of being a landlord. But for those who already own properties, or have the capital to invest, there are opportunities to be found."