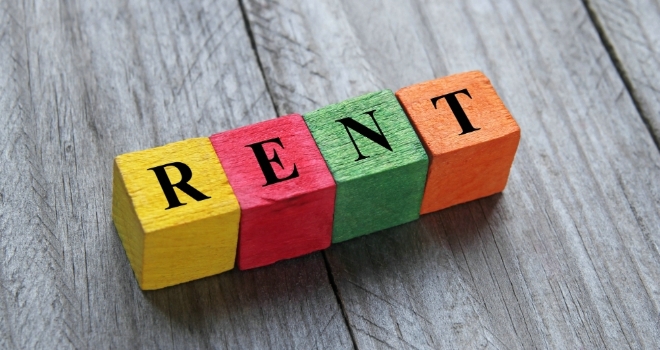 ""
The latest report from Your Move and Reeds Rains has shown that as the private rental sector braces itself against a wall of hard to swallow government policies, the first monthly rent rises since autumn 2015 are kicking in and take average rents to £791 per month across England & Wales.
According to the data, average rents are now rising on a monthly basis for the first time since September 2015, up 0.1% between January and February.
Rents across England & Wales now stand at £791 per month as of February, 3.3% higher compared to this point last year – or an extra £25 per month for the average tenant.
Adrian Gill, director of lettings agents Your Move and Reeds Rains, comments: "Spring is here for the rental market. Rents are rising and demand is growing. In a warming market, tenants are beginning to feel the heat when signing new tenancies.
But this delicate ecosystem of soaring demand from tenants and steady investment from landlords is under threat. Rent rises could now accelerate further, and gentle spring warmth could start to feel less comfortable. If government attacks on landlords bite – having worsened again in this week's Budget – the flow of investment from landlords could wilt.
Landlords are increasingly deliberate in their actions and savvy in their business decisions. But all landlords investing steadily in new property to let are the heroes of the buy-to-let industry, not the villains. Thanks to the business acumen and persistence of landlords, Britain's private rented sector has become home to millions of households and the only real backstop against the weakness of other tenures.
All landlords, regardless of the number of properties they own, want to provide a quality service as part of earning a reliable return on their investment. For those with the right advice, this is part of operating a successful business model. Avoiding void periods and ensuring a good relationship with reliable tenants is essential. So it is hard to understand the logic behind restricting the flow of new investment, and the competition between existing landlords.
Additional taxes on the purchase of new buy-to-let properties will not support the stated aims of these policies – namely to improve home ownership. By attacking buy-to-let, the government will only serve to push up market rents more quickly, stymieing the efforts of many tenants to raise a deposit to buy a home – while also boosting returns for existing landlords with the best advice to navigate new complications."
East Midlands takes lead as local rent rises hit 7%
On a regional basis rents are led by the midlands. East Midlands tenants have seen the fastest annual rent rises, up 7.0% over the last twelve months. This is followed by the West Midlands with 6.3% and the East of England with rents 6.2% higher than in February 2015.
These three regions all stand ahead of London on this basis, with rents in the capital 4.8% higher than twelve months ago. As recently as November, London consistently led the field in terms of annual rent rises.
Meanwhile, at the other end of the spectrum rents are lower than a year ago in three out of ten regions. These exceptions are led by the North East where the average rent is now 2.5% lower than in February 2015, followed by Wales with rents down 1.5%, and the South East with a marginal 0.1% annual drop.
Five out of ten regions have now seen rents rising month-on-month. On this basis the East of England leads with rents in February 1.1% higher than in January 2016. The South East and the East Midlands are joint second on this measure with rents up 0.6% between January and February. By contrast, rents in Wales and the North East are now 0.9% lower and 0.7% lower than in January, respectively.
On the back of the latest monthly increases, monthly rents in the West Midlands have set a new an all-time record high, at £596, alongside a new all-time record for Yorkshire & Humber rents at £559. The East Midlands, while home to the fastest annual rent rises in the twelve months to February, has seen rents remain just £1 short of the all-time record high set at £610 in November 2015.