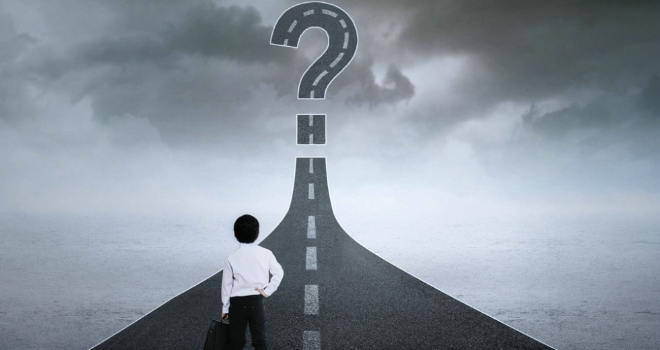 ""
Looking at the fall-out – still ongoing I might add – from last week's Budget, you perhaps wouldn't be surprised if George Osborne shelved the Autumn Statement altogether and opted to give himself the rest of the year off.
Not since the 2012 Budget of the so-called 'pasty tax' and numerous other u-turns forced upon him, has Osborne looked so weak. Quite ironic really, given that pre-Budget he looked the most likely candidate to take over from David Cameron when he gives up Number 10 in four years time.
The political bun fight will continue for some time to come, no doubt all the way up until the next major country-defining moment – June's EU referendum – but from a housing market perspective, what has the Budget left us with and are we likely to see a fundamental shift in the meantime?
The answer is, as often, yes and no. Firstly, take for instance the biggest issue facing our market at the moment - the lack of housing supply. Did this budget present a further boost to this country's attempts to hit the required 250,000 new units needed each year? Undoubtedly not. There was some talk about planning changes and a slight focus on helping develop brown field sites, but I can't help thinking that we've heard it all before. Yes, the Government wants to build 275,000 affordable new homes by 2020 but even if it does achieve this figure, then the overall shortfall will still remain.
To put it into context, figures from the DCLG recently revealed that during 2015, there were 143,650 new housing starts. Now admittedly this was up 6% on the previous year, and in fact were the best figures since 2008, however think about that for a second. What must the shortfall be over that eight-year period? We're probably looking at the best part of a one million home gap between what is required and what has recently been delivered. In this situation, is it any wonder that demand continues to far exceed supply, and that this means house prices are likely to continue rising for the foreseeable future.
Now, some might see this as good news for agents, after all, would you want to be working within a rising or falling house price environment? But there comes a point where the price of houses puts too many properties out of the reach of too many potential purchasers. This is not a new phenomenon, indeed it's been the norm for many a year, however agents (I suspect) have not been too concerned by this because there has been a strong investment demand taking up the slack and it has been investors/landlords who have been able to take advantage of the situation and buy up the stock.
But, what happens next? The last few months have seen a significant number of landlords purchasing before the stamp duty increase kicks in. Next year, the first cuts to tax relief on mortgage interest payments kick in, and it is within this new environment for landlords that we are likely to see a dialling down of demand for buy-to-let properties. Now it may not be as significant as some are suggesting – the National Landlord's Association said 500,000 properties were likely to be put on the market by landlords selling up – however it seems likely that market activity will fall back. Indeed it may not hit similar heights for many years to come as existing landlords may feel they should stick with what they have, and potential new landlords might think the investment has become much less attractive.
I don't believe that investing in property will drop back too much, but post-April we are likely to see a dampening in demand and this (coupled with the continuing lack of housing supply) will put agents in a less than welcome position. The Government appears to think the market will operate in a landlord-out/first-time buyer-in fashion but there are still huge obstacles for first-timers to overcome. Despite help such as the Help to Buy ISA, the Help to Buy Scheme, etc, the fact is that deposit levels are still large, mortgage lending in the high LTV market is still relatively low, and the affordability measures which need to be met to secure a mortgage are that much tighter. Not forgetting the fact that wage levels have nowhere near kept pace with house price increases.
Does this suggest to you a vibrant housing market or (perhaps at best) does it suggest a fall-back and a consolidation period as activity levels seek a new level? Agents appear therefore to have their work cut out in the months ahead, all at a time when competition is growing significantly.
Admittedly, I am in glass half empty territory here but, at this time – even before we know the result of the referendum – we could be entering a challenging period for all, and it therefore makes sense to cut your cloth accordingly and take advantage of as many current opportunities that exist, be those mortgage/protection advice, conveyancing, legal services, etc. Make the most of them now because we appear to be entering a very uncertain time for the market.