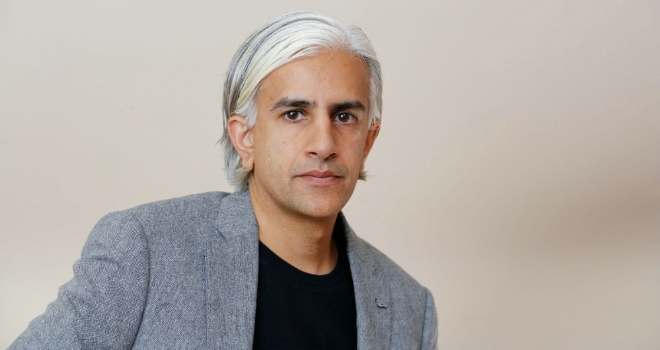 We caught up with Vik Tara, co founder of Rentr
1. How did you get into the property industry?
I started in property from an early age as part of the family business, did my degree in land management, and was on the RICS track before I made some success out of the 90s Lettings boom. Even then, I always had an eye for what technology could do for our industry. With a decent business record and portfolio in place, I started to look at investing in and driving technology businesses forwards.
We had real success in the Agency space, but wanted to bring cutting edge solutions to new markets, and with Rentr effectively entered the 'PropTech' space of startups, even though we were already well-established property technology people.
2. How would you say Rentr differs from its competitors?
Rentr is for landlords and tenants who want great technology and great service, but tend to stay away from the traditional Agency space. It is not an 'online agency' - we have partners who provide professional services for landlords who want them - Rentr is an app that gives landlords and tenants a platform from which to manage their rental. The Landlord Tenant relationship is central to what Rentr supports - insurance, property management, advertising services are all optional extras.
Rentr is free, automatic, and it is mobile-first where others are all too often websites which cannot do anything without a third person getting involved for an up-front fee.
3. Some people in the industry are wary of Proptech, what would you say to convince them otherwise?
Technology has become and will continue to be a part of all our lives. As professionals so much of what we do is empowered by technology - be that the speed of email or the effectiveness of electronic bank transfers. In the property industry we are actual fortunate to have our own sector of technologists who are striving to deliver solutions specifically to service us, and our customers.
Proptech is giving us options - yes: there are some who have ambitions to 'disrupt' our space, but if you look at the success stories among the startups they are all technologies that enable us to do more and do better within our businesses and for our clients.
4. How has Brexit, the election and the current economic climate affected business?
We are Lettings specialists, so the pressure on property prices is not a major concern. However the overall strength of the pound and the general uncertainty about the years ahead both have an impact. As a startup, Rentr is fuelled by investment as much as revenues, and tighter wallets mean slower growth. At times like these it makes sense to look at reaching new markets and achieving new revenues: two of the main objectives we had with Rentr.
5. What do you hope to achieve the most in the next 12 months?
Growing the range of services we offer to landlords and tenants along with agents and agencies and helping them all weather the stringent legislative conditions now coming into play. Technology enables new, efficient and empowering propositions and means that we can all do more, better.
Q6.What property headline would you most like to read?
PropTech has reached the same level of trust of as online banking