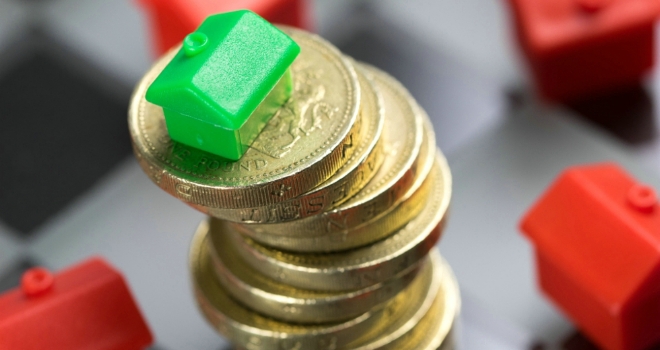 ""
According to the latest ONS data on house prices, the value of the average home in the UK increased by 7.9% in the year to January 2016, a rise of 1.2% compared to December 2015.
The report outlined that annual house price inflation was 8.6% in England, -0.3% in Wales, 0.1% in Scotland and 0.8% in Northern Ireland.
The driving force behind the increases were believed to be an 11.7% rise in the South East and a 10.8% rise in London.
Taking London and the South East out of the picture, the rest of the UK enjoyed increases of 5.1%.
Seasonally adjusting these figures shows that average house prices increased by 0.9% between December 2015 and January 2016.
According to ONS, the average price for a home in the UK now stands at £292,000.
Stephen Smith, Director, Legal & General Housing Partnerships, commented: "House prices continue their steady upwards march – as they are likely to do for some time unless Britain can address the lack of housing supply in this country. With the cost of owning a home continuing to rise well above both earnings and inflation, the gap between supply and demand is pumping up prices and making 'affordability' an impossible dream for many – especially in London and the South East."
Nick Leeming, Chairman at Jackson-Stops & Staff, said: "Brexit or no Brexit the housing market is proving to be resilient in the face of this political uncertainty with prices up by nearly 8%. The South East leads the way with rises of 11.7% with London close behind at 10.8%. If this is good news for owner occupiers, it's not so easy for first-time buyers who find the carrot of a new home ever unreachable as prices have gone up by 7.7% for them from this time last year.
Come the referendum we would expect to see some temporary choppy waters in the market but these statistics show that homeowners have an unquenchable thirst for property ownership, which we anticipate will be maintained. The main stumbling block is the levels of stock coming onto the market but now with spring here more buyers are being tempted to put their homes onto the market as they can be assured of getting a good price."
Andy Sommerville, Director of Search Acumen, said: "We're finally seeing the impact of buy to let stamp duty changes with record growth in residential transactions recorded at their highest levels since November 2007. This momentum is likely to continue until March at least, and subsequently dip once the changes are introduced following April 1st. The market looks to be in its healthiest state for eight years in terms of transaction volumes, which is encouraging against a climate of political and economic uncertainty arising from the Brexit debate and the general health of the global economy.
Non-residential property transactions have also kept pace with residential transactions, reaching the highest recorded level since April 2008. Following last week's Budget, we're likely to see commercial property transactions grow as the lower and middle end of the market benefits from the reform of stamp duty land tax for commercial purchases, bringing an end to the unpopular 'slab' system. Similar changes for residential transactions had a positive impact on the lower and middle end of the residential market when they were introduced over a year ago.
However, higher value commercial property sales will now be hit by a stamp duty increase, and it remains to be seen what impact this will have – in the residential market there were some signs that it reduced demand at the top end. Foreign investors will be keeping a keen eye on movement in property prices as well as weighing up the potential impact of Brexit as a result of these changes."
Paul Smith, CEO of haart estate agents, said: "The last few months have seen buy-to-let investors rush to purchase properties before April when the 3% stamp duty surcharge is introduced, and that has been reflected in rising prices. However January's data shows the peak of this buy-to-let surge – time is quickly running out for landlords to complete their purchase before April, and most of those intending to do so will already be well on their way to crossing the line.
Brexit uncertainty is also looming over the market and causing people to hold off on selling, which will have a knock on impact on prices in the coming months. But there is nothing for sellers to fear, and today's figures demonstrate that they actually stand to gain from Brexit and the continuing problem of supply.
Buyers meanwhile are increasingly competing for properties, and it is no surprise that the biggest annual price increases have been in London and the South East, where the supply of homes is under most pressure. Prices in the South East grew by almost 12% in 12 months, while in London they were up almost 11%. It's disappointing that the Chancellor did not do more in his budget to help boost the supply of homes or to support landlords to provide more homes for rent, which is absolutely essential for those who cannot afford to buy."
Robert Grigg, Managing Director of Property Finance at Hampshire Trust Bank, comments: "Another month of rising house prices will cause much angst for prospective house buyers, particularly those looking to take their first step onto the property market. We are facing an ever-increasing housing crisis and the government needs to urgently consider how to increase housing stock and bring priced- out prospective buyers into home ownership. We believe Britain's SME housebuilders are the solution.
Currently only 27% of UK homes are built by companies that construct 500 or fewer units a year each and by mobilising these SMEs, we could see more starter homes built for hard-working Britons. In order to succeed, these smaller housebuilders need to work with specialist financial lenders that can provide flexible, fleet-of-foot, dependable decisions so that they don't miss out on that next development deal. Britain's housing crisis is undoubtedly one of this government's greatest challenges and only by working alongside the financial industry, can we open the door for more people to own a home."
Mark Posniak, Managing Director at Dragonfly Property Finance, had this to say: "This latest annual house price data once again throws into sharp relief the contrast between the housing markets of England, Wales, Scotland and Northern Ireland. They may be geographical neigbours but they could be thousands of miles apart in terms of house prices.

For annual prices in the South East to have out-performed London underlines an ongoing shift in demand away from the capital as people look for more value elsewhere. London will remain a formidable bastion of the UK's property market but for many its prices are an insurmountable obstacle.

However, the strength of demand in the months ahead may well be reduced by worries about the impact of a potential Brexit, causing many would-be buyers to sit on their hands. The Government's move against landlords, which officially starts next month, is a fundamental shift and has the potential to reshape the property market in the years ahead."
Adrian Whittaker, Sales Director at New Street Mortgages, added: "The ONS figures show a market that's continuing the strong annual growth that characterised much of 2015. Competition for property is still fierce and in this sellers' market, the speed at which a buyer can secure a mortgage can be the difference between first and last place in the race to buy property."