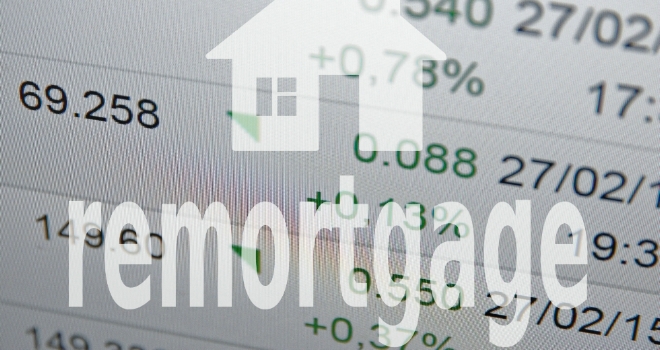 ""
New data from CML has revealed that during January, home-owners borrowed £8.4bn for house purchase, down 25% month-on-month but up 12% year-on-year. They took out 46,200 loans, down 27% on December but up 5% on January 2015.
The report also highlighted that first-time buyers borrowed £3.3bn in January, down 27% on December but up 14% on January last year. This totalled 21,400 loans, down 28% month-on-month but up 6% year-on-year.
Home movers borrowed £5.1bn, down 24% on December but up 11% compared to a year ago. This totalled 24,800 loans, down 26% month-on-month but up 3% on January 2015.
CML reported that home-owner remortgagors borrowed £5.8bn, up 35% on December and 32% compared to a year ago. This totalled 33,100 loans, up 28% month-on-month and 19% compared to a year ago.
The data also showed that landlords borrowed £3.7bn in January, up 9% month-on-month and 42% year-on-year. This came to 23,100 loans in total, of which 13,400 were for remortgage, up 3% compared to December and up 31% compared to January 2015.
This month The CML also introduced publication of seasonally adjusted monthly data, alongside the unadjusted data. This makes it easier to spot underlying trends.
Paul Smee, director general of the CML, commented: "We are now pleased to be able to analyse monthly lending on a seasonally adjusted basis. While the unadjusted data appears to show large falls in January compared to December, stripping out the usual January lull we see a general picture of flat house purchase lending but a significant uptick in remortgage activity, as borrowers continue to seek attractive new deals despite the lower-for-longer expectations for interest rates."
Home owner lending
In line with the expected seasonal dip in activity, the number of first-time buyers was at its lowest monthly level since February 2015. Looking through seasonal factors, lending was flat in January, compared to December 2015. However, affordability was slightly improved this month with average loan sizes and loan-to-income multiples decreasing compared to December. The proportion of income first-time buyers are committing to capital and interest repayments remained at its lowest level since records began in 2005.
Home mover activity was also affected by the seasonal lull, with January experiencing the lowest number of home mover loans advanced for house purchase since February 2015. However, average loan size decreased and average household income increased month-on-month, meaning income multiples decreased for home movers and the percentage of monthly household income spent to service capital and interest repayments also decreased.
In contrast to house purchase lending, remortgage lending to home-owners saw substantial increases month-on-month (and year-on-year), resulting in the highest lending borrowed in a single month for remortgage in the UK since January 2009.
Buy-to-let lending
The number of loans for buy-to-let house purchase dipped in January compared to December. However, the value of total buy-to-let lending increased due to continually strong buy-to-let remortgage activity. The number of buy-to-let remortgages in January was at the highest monthly level since we began tracking monthly buy-to-let lending in January 2013.
Peter Williams, Executive Director of IMLA, comments: "It's self-evident that remortgaging is driving buy-to-let (BTL) activity at the moment, with almost 4,000 more landlords motivated to switch their deal in January than take out a new loan to buy property. Remortgaging has risen from 55% of BTL loans in January 2015 to almost 59% twelve months later, which is no surprise given the changes to tax rules announced in the interim which have prompted many landlords to reassess their finances.
The impending stamp duty shake-up is a clear incentive for landlords to seek to complete on any new purchases before April, but the 8% monthly drop in BTL purchases in January certainly does not look much like a 'stampede' or cause for concern. Either way, these policy changes mean we are in yet another period of adjustment where lending levels are being impacted by a shift from one regime to the next, making it harder to pinpoint what 'normal' activity now looks like.
What's certain is that the UK housing market needs a healthy private rental sector to remain beyond April 2016 if it is to respond to population increases and rising tenant demand. With the consultation on BTL lending controls closing tomorrow, it seems premature in the extreme for policymakers to take further action that might ultimately weigh down too heavily on this important part of the market."
John Phillips, group operations director of Spicer Haart and Just Mortgages says, "According to the latest figures, landlords borrowed £3.7bn in January alone, which is up 42 per cent year-on-year. In addition, the increase in remortgage activity suggests that for many investors, buy-to-let is still seen as an attractive income investment, particularly at a time of stock market volatility and low savings rates.
However, although the number of loans for buy-to-let house purchase decreased in January compared to December last year, the number of buy-to-let remortgages at the beginning of 2016 was at its highest monthly level since January 2013. It is possible that due to strong housing market fundamentals, more and more investors are choosing to remortgage in order to free up capital to increase their property portfolios and it will certainly be interesting to see if this hike continues after the impending tax changes in April."
Peter Rollings, CEO of Marsh & Parsons, comments: "January mortgage lending tends to show the symptoms of the Christmas lapse in activity, but while home-movers and first-time buyers were slowly getting back on their feet to start up their property searches again, buy-to-let borrowers and remortgagors were already fighting fit. With interest rate rises postponed into next year or beyond, remortgaging activity is going from strength to strength – reaching its highest monthly level for seven years. Landlords are in more of a hurry, and don't have long left to snap up investment properties before being struck with more debilitating stamp duty. As a result, this storming growth in buy-to-let borrowing is likely to be short-lived, and be balanced out by a more sedate second quarter of the year.

But government support schemes have proved a tonic for first-time buyers, and this is likely to provide good vitals throughout 2016 as a whole. Existing homeowners should be feeling revived too, as house prices show healthy improvements – triggering many to make the plunge and start trading up. It's supply of homes on the property market that is the fly in the ointment currently, and is the biggest threat to quashing this confidence."
Brian Murphy, Head of Lending at Mortgage Advice Bureau (MAB), comments: "While January saw the usual seasonal fall in house purchase lending, it's encouraging to see lending has increased annually, particularly for first-time buyers. Lenders clearly have an appetite for business, and borrowers who meet lenders' affordability requirements are benefiting from very competitive mortgage rates. With the base rate going nowhere fast, consumers should continue to reap the rewards of these low rates for some time.
Rock-bottom mortgage rates have also played a key role in the recent increase in remortgage lending. With house prices continuing to rise, homeowners are well placed to take advantage of their growing equity at highly affordable rates. Borrowers on their lenders' standard variable rate (SVR) in particular stand to make significant savings by swapping to a new deal.
While it is good to see the mortgage market is able to support more borrowers in spite of rising house prices, policymakers need to keep an eye on market accessibility. Figures from the Bank of England this week* show the proportion of mortgages with high loan-to-value (LTV) ratios is falling, meaning would-be borrowers are having to raise ever larger deposits. It is important that the market remains open to those with more modest incomes, so it would be great to see more policies aimed at supporting affordability in next week's Budget."