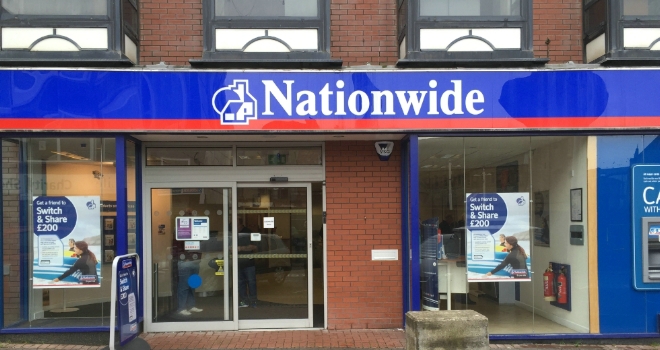 ""
The latest Nationwide house price index has revealed a recent spike in mortgage approvals, hitting a two year high in January as BTL investors rush to complete before April. According to Nationwide, prices increased on average by 0.3% in February, while growth for the year rose to 4.8%.
Robert Gardner, Nationwide's Chief Economist, said: "The number of mortgages approved for house purchase increased sharply in January to almost 75,000, up from around 71,000 approvals in December and the highest number since January 2014.
However, much of the increase is likely to be related to the impending increase in Stamp Duty on second homes which is due to take effect in April 2016. This is likely to have brought forward a significant number of purchases, which in turn will probably result in a fall back in approvals during the spring/summer."
Jonathan Hopper, managing director of Garrington Property Finders, had this to say: "The race is on for second home and buy-to-let buyers to complete before April's stamp duty hike. The resulting spike in demand sent the number of mortgage approvals surging in January, and has sparked high levels of competition for typical buy-to-let properties – flats and terraced houses in popular rental areas.
But while the scale and pace of buyer activity has been prodigious, price growth has remained fairly steady.
All of which begs the question – what will happen once the stamp duty scramble is over? The chronic shortage of supply is likely to continue nudging up prices, even after the pre-April stimulus fades."
Mark Posniak, Managing Director at Dragonfly Property Finance, said: "It's hard to know if the April stamp duty deadline will be a speed bump for the market or a speed boost. Demand from buy-to-let investors will fall away during March but first time buyers could arrive in numbers.

The age-old opponent of first time buyers, the landlord, has effectively been red-carded and the playing field is now theirs. As the buy-to-let purge starts in earnest, the appallingly low home ownership rate for younger people may well pick up. With Bank rate seemingly set in stone for 2016, and people confident about their jobs, demand is unlikely to wane.

Demand is also being driven by the age-old fear of being priced out of the market. It's especially pronounced in London and the South East. While February's growth rate was benign, the market is likely to pick up in the spring and summer due to the continued imbalance between supply and demand.

The ebb and flow of the property market is difficult to predict at the best of times but with the possibility of Brexit and the April stamp duty change impacting landlords, it's bordering on the impossible."
Alex Gosling, CEO, online estate agents HouseSimple.com, added: "This could be the storm before the calm. February house price growth is being driven by the buy-to-let gold rush - investors trying to get in before the stamp duty hike. March is likely to be more of the same, as time is running out. It will be interesting to see what happens in April, which is historically a buoyant time for the housing market. We are walking into the unknown, and there's a chance that demand will drop like a stone.
But with less buy-to-let investors snapping up properties from beneath the noses of traditional home buyers, we could well see a surge in first time buyers coming to the market. Home buyer demand has always been there, but they have often struggled to compete against committed investors, many of whom can buy for cash.
Now they're fighting on a more level playing field, we could well see the drop off in investor numbers replaced by a surge in first time buyer numbers."