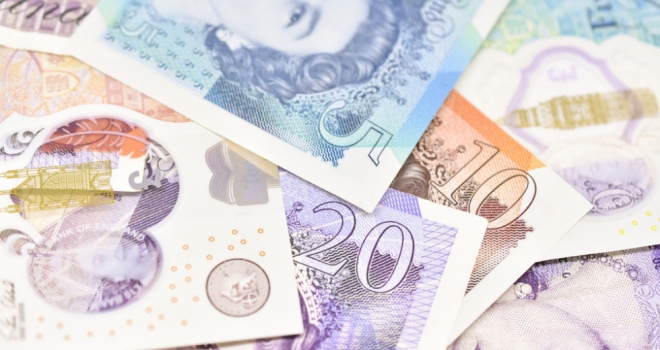 On average, during 2017, it took a third of UK mortgage holders 42 days after their mortgage deal expired to find a new deal. This 'Procrastination Penalty' of £371 each - equating to nearly £62 a week, collectively cost the UK £53.3m last year.
The research from Dynamo, a free online mortgage adviser, and mortgage broker, Countrywide, tracked the proportion of people who ended up on their lender's SVR in 2017 and how many days they remained on that rate. The Procrastination Penalty was then determined by comparing the additional amount mortgage holders paid if they ended up on the SVR, to the fixed rate deal they later took out.
Seb McDermott, Chief Executive Officer at Dynamo, commented on the findings: "The research shows that far too many people are not switching mortgage deals in time. Last year, one in three mortgage holders ended up on their lender's SVR rate for an average of 42 days after their existing deal expired. This can prove costly - to the tune of nearly £62 a week for the six week period - which is more than the average family food shop.
We strongly urge mortgage holders to give themselves enough time to find their next remortgage and that's why we have launched our Dynamo Mortgage Alarm Clock. Signing up to our Mortgage Alarm Clock alert will mean that you won't have to press snooze on sorting your mortgage again: sign up anytime and we will send you an alert six and three months before your mortgage product comes to an end, and keep in touch with you to help you make sure you don't leave it too late to find a new deal.
We typically recommend people start their search around four months before their current deal is due to expire. A good mortgage adviser will make life easier for you, guiding you through the end to end process. They are typically able to compare a range of products for you from a wide selection of lenders which can give you the peace of mind that you're getting the best deal tailored to your own requirements."
The research shows that in 2017 one in three (33%) mortgage holders ended up on their lender's SVR for an average of 42 days before remortgaging. Driven by the reduction in the number of 'mortgage prisoners', 2017 saw the fewest mortgage holders since 2008 end up on an SVR after their existing deal expired. The largest number of mortgage holders ending up on the SVR was in 2013.
Andrew Hagger, Founder and Director of Moneycomms.com, commented on the research: "With SVR rates pushing 6% in extreme cases - some people could be paying triple the interest rate they would on a fixed rate – hopefully initiatives such as the Dynamo Mortgage Alarm Clock alert facility will prevent borrowers being subject to such punitive rates. With further interest rate hikes a real possibility, bagging a new mortgage rate sooner rather than later is even more important.
Using the services of an online mortgage broker like Dynamo gives borrowers the flexibility to organise switching to a new fixed rate deal at a time that suits them – not just when the broker's high street office is open. This convenience factor is a big plus point and could save people hundreds of pounds in unnecessary SVR interest charges."