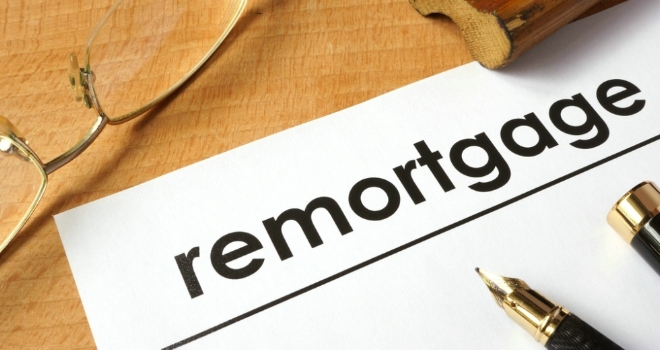 The latest data from UK Finance has revealed that the remortgage market enjoyed a healthy boost ahead of the Bank of England's rate rise decision.
According to the report, homeowner remortgage activity totalled £7.3bn, a 15.9% rise against September and 17.7% higher than the same period a year earlier. That corresponded to 41,100 remortgages, an increase of 16.1% on September and a twelve-month change of 16.4%.
Buy-to-let remortgaging totalled £2.4 billion, up 20% on September 2017 and October 2016. Remortgaging now accounts for just over 70% of all buy-to-let lending.
First-time buyers saw a 2% rise on the previous month, with lending 13.3% higher than October 2016.
Home movers borrowed £7 billion, up 2.9% on September and 18.6% higher year-on-year.
The data also shows that capital and interest payments for new loans remain near record lows for both home movers and first-time buyers.
June Deasy, UK Finance's head of mortgage policy, said: "Over the last year, the number of loans for remortgaging have been at record levels; this trend looks set to continue further as we head towards the end of 2017 and borrowers seek to take advantage of low interest rates.
Mortgage repayments as a proportion of income still remain at or close to their historic low point, and despite the recent base rate rise we can expect monthly mortgage payments to remain affordable for the vast majority of borrowers."
John Phillips, Just Mortgages and Spicerhaart operations director, commented: "Although the market has been propped up by the amount of remortgaging throughout 2017, there are encouraging signs for house buying too. The issue of supply and demand continues to weigh heavy on the overall market, but these figures show increases for home movers, first-time buyers and even buy-to-let purchasers in October. This shows a level of supply that has defied expectation. It may be because those people that have been waiting to see what happened to interest rates and Brexit negotiations decided to get on and do what was right for them, rather than waiting for what might be.
Whether the winter months will prove to be as active is questionable as many are still wary, preferring to sit and wait to see what will be."