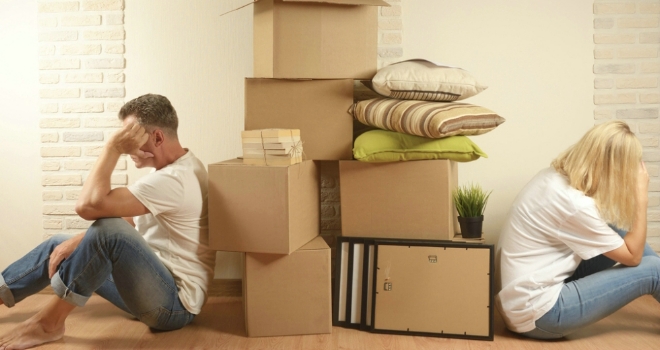 The latest research from Lloyds Bank has revealed that the average cost of moving home in the UK has increased by £628 over the past year to £11,624.
This 6% rise compares to a 2% annual growth in average earnings. Over half of the increase in average moving costs in 2017 has been due to stamp duty costs, which have risen by £393 (16%) to £2,897. Estate agency fees have risen by £1673 (3%) to £5,571 and legal costs are up by £39 (3%) to an average of £1,290.
The national average cost of moving home, however, disguises significant regional differences with the average moving costs in the South West increasing by £2,345 (21%) over the past year - four times the national increase. Moving costs in East Anglia have risen by £1,936 (18%).
At the other end of the spectrum, costs have fallen in the North East (-8%), Scotland (-8%) and Yorkshire & the Humber (-1%).
The average moving cost in London is £32,092 – nearly three times the UK average. The average homemover in the capital pays just under £16,000 in stamp duty and over £11,000 in estate agency fees.
Northern Ireland has the lowest moving costs, at £6,131 (20% of annual average earnings).
The total cost of moving in the UK has increased by £2,029 (21%) in the past ten years from £9,595 in 2007 to £11,624 today. This is slightly greater than the percentage growth in average house prices over the decade (16%) and average gross annual earnings (17%). As a result, the total cost of moving has risen to 34% as a percentage of gross annual earnings in the past ten years.
Andrew Mason, mortgages product director at Lloyds Bank, commented: "The cost involved when moving home has continued to rise over the past year, making it even more difficult. Those looking to move in London are facing a considerable challenge with the cost involved being nearly three times the national average. The combination of both higher property prices and the rapid increase in those prices in recent years results in significantly higher moving costs."