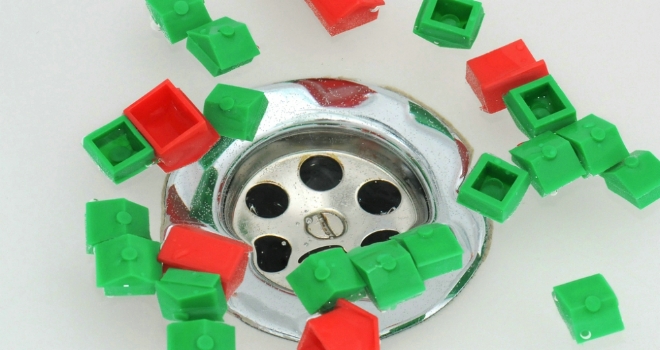 New data from peer to peer secured lender, Lendy, has revealed that the value of residential mortgages written off by banks and building societies in the last year has hit a 12-year low. This is believed to be largely as a result of a robust property market and positive default record.
According to the Bank of England, UK lenders scrapped just £72m of residential loans last year – a 79% drop against the same time in 2015/16 when £348m was written off, and even lower than pre- 'Credit Crunch' levels.
Lendy says that the fall in the value of residential loan defaults reflects the current, relative stability of the UK property market despite Brexit.
It adds that the large amounts of equity held within the average residential mortgage have also allowed lenders to recover more funds where defaults do take place.
However, Lendy says that property investors must be careful about the level of exposure they take on in case of a downturn in the property market. Diversifying investments across a range of different properties is one way of minimising risk. And this should also be part of a well-diversified investment portfolio including equities, bonds and cash.
Lendy points out that mortgage repayments could become more difficult for property investors as interest rates begin to rise again.
Liam Brooke, Co-Founder of Lendy, comments: "Low interest rates have meant that bad debt in the residential market is close to all-time lows.
However, investors can't afford to take their eye off the ball now rates are starting to be pushed back up. Property will remain a sound investment, but portfolio risk must be managed effectively.
Spreading risk across multiple properties and ensuring that loan-to-value ratios are sensible are vital safeguards. That's where investing via P2P can help, enabling investors to diversify their property portfolios across a large number of investments with ease. Traditional property investing via buy-to-let forces investors to put all their eggs in one basket."
Lendy restricts its loans to a maximum 70% of the value of the property, and obtains independent professional valuations for every loan that is made.
Its model enables investors to spread investments across a range of different properties of different types and in different locations, from residential and commercial property, to development land and funding for regeneration projects.