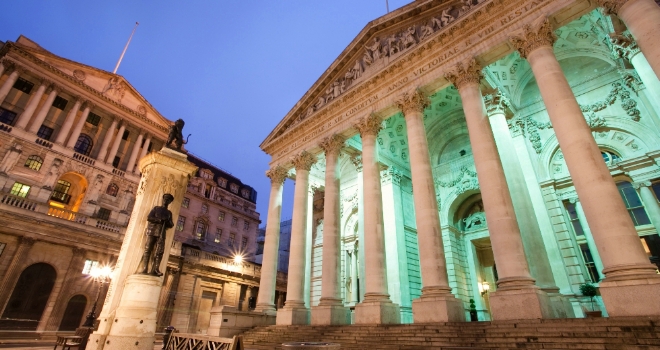 ""
The latest Bank of England Money and Credit report has found that the number of mortgage approvals during December stood at 70,837 - slightly higher than November's figure of 70,410 and the average of 69,462 over the previous six months.
The report also revealed that net mortgage lending dropped from £3.9bn in November to £3.2bn in December.
The number of approvals for remortgaging rose to 41,708 from 39,161 in November and the average of 39,540 over the previous six months.
Total lending to individuals increased by £4.4bn in December, compared to £5.3bn in November and £4.6 billion over the previous six months.
Peter Rollings, CEO of Marsh & Parsons, comments: "Mortgage lending in December reflected some of the rejuvenated confidence radiating from buyers. After the Autumn Statement extensions to Help to Buy, and the rock-bottom base rate lasting out the year, first-time buyers were feeling decisive, and this was mirrored by a clear upswing in house purchase approvals from November to December. This energy has definitely been carried over into 2016, and January has already seen an impressive influx of motivated buyers, eager to progress up the property ladder.
2015 was also the year of remortgaging for many existing homeowners – and this momentum is showing no signs of dissipating while cheaper fixed-rate mortgages remain available. But in coming months, we can expect strong buy-to-let lending, as the April introduction of higher stamp duty for second homes gives a new sense of urgency for those looking to invest in property or expand their existing portfolio."
Richard Pike, Phoebus Software sales and marketing manager, says "Well it's official, the 2015 mortgage market finished on a high with lending in the month above the six month average in every aspect.
The figures for remortgages show that this area, which has been sluggish, was boosted probably by the rash of deals on offer at the end of the year. Whether that will continue in the new year is the next question. Although rates are not all important for every client when it comes to remortgaging then rate is usually the driver. As for the rest of the market, the rush to complete on buy-to-let or second home mortgages before the end of March is likely to push numbers up and give us further growth in the first quarter."
Brian Murphy, Head of Lending at Mortgage Advice Bureau (MAB), said: "Mortgage approvals reached a near two-year high in December, rounding off a successful year for borrowers. Existing homeowners were the frontrunners in this growth, with the number of remortgage approvals rising by more than a quarter since December 2014.
Borrowers benefited from rock-bottom mortgage rates throughout 2015, and our data shows that rates continued to fall across all fixed rate products in December. Growing numbers of homeowners are wising up to the fact that it pays to remortgage, particularly if moving from a poor value standard variable rate. Borrowers who are comfortable with a long-term commitment can take advantage of today's rates by locking into a fixed product, avoiding higher mortgage bills when an interest rate rise eventually kicks in.
For those who do not have the comfort of already sitting on the property ladder and are looking to buy for the first time, the outlook is still positive. Although not quite up to pre-recession levels, mortgage approvals for house purchase have improved markedly in recent years and lenders are battling for business. However, with house prices continuing to rise, affordability remains a concern, and today's low mortgage rates aren't a permanent fixture of the market."
Peter Williams, Executive Director of IMLA, said: "December saw lenders racing to the finish line with the largest number of mortgage approvals in any month since January 2014. A rush of remortgaging was largely responsible, with almost 9,000¹ more people securing an approval in December 2015 than a year earlier. It made December the busiest month for remortgaging in over two years, with activity growing more than twice as fast as overall approvals.
The continued appetite for remortgaging was likely to be a sign of homeowners eager to capitalise on market competition and lock into lower rates, especially with US raising interest rates for the time in nine years and expectations the UK would follow suit in the not-too-distant future.
Economic conditions have prompted another about-turn and the lack of certainty in domestic and global markets means the Bank of England's first rate rise has again been pushed back. Nevertheless, the UK mortgage market remains in good health, particularly for mainstream borrowers. Rising house prices are continuing to push up homeowners' equity and give them an incentive to remortgage to access improved deals."
Richard Sexton, director of chartered surveyor e.surv, comments: "The end of 2015 saw a steady flow of lending to homebuyers, with healthy monthly totals reflecting improved finances, aided by a year of low inflation and rising wages. But these supportive economic conditions can only go so far, and the recovery is being hindered by lack of available homes from sellers.
The property pipeline needs to be supported right the way through. Currently, Help to Buy is giving first-timers a fighting chance to get on the ladder and keeping up demand levels for the houses that are available to the market.
It's also encouraging that the government are looking to redevelop brownfield sites into new homes. But there will be a time lag before these new homes can be built, and there is a question around whether there are enough.
Speeding up the homebuilding process is essential, and updating our antiquated planning system would help this along. Meanwhile, we should encourage homeowners to keep moving. Marriages, births and divorces can all spur different housing needs – but at the moment many people are stuck in unsuitable housing as they can't find the right home for their next step. Transaction costs may be putting others off selling-up."