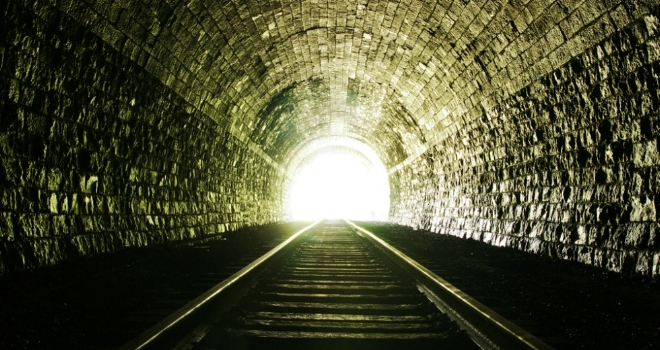 New data and analysis covering Q3 2017 by specialist bank, Aldermore, has revealed that the outlook for first time buyers is slowly becoming more optimistic.
While a large proportion of first time buyers do believe it is still very difficult to get on the ladder, this has started to shift.
According to the report, currently just over a third believe buying their first home will be extremely difficult to buy in comparison to almost four in ten in 2016. In addition, as the market begins to flatten, rising property prices are no longer seen as such a barrier, with a 10% decrease in those who consider it the biggest obstacle to buying their first home.
Almost one in ten (37%) found this to be the biggest barrier in 2016 in comparison to just over a quarter (27%) in 2017.

First time buyer barriers are shifting
Raising a deposit and property prices continue to be the biggest concern for first time buyers across the UK. However this perception differs across the country; currently almost half (45%) of first time buyers in the East of England believe raising a deposit is the biggest barrier compared to a quarter (26%) in London. A third (33%) of first time buyers in the South East believe finding an affordable property and rising house prices are the biggest obstacles compared to a fifth (19%) in the North East.

The Index has also revealed that mortgage affordability and difficulties' securing a mortgage has increasingly becoming viewed as more of an issue. Over one in ten (12%) first time buyers believe mortgage affordability is an obstacle to getting on the ladder, in comparison to just one in twenty (5%) in 2016.

Going it alone
When it comes to saving a deposit, first time buyers are more willing to go it alone and are slowly becoming less reliant on friends and family to help them save. Three in five (59%) are currently living with or would consider living with family and friends to get on the ladder (down 10% from 69% in 2016).

When it comes to regional trends, two thirds (66%) of first time buyers in the East of England are in this position, in comparison to half (51%) in Scotland. This is in sharp comparison to 2016, when over three quarters (75%) of first time buyers in Scotland said they were either living with or would consider living with friends and family to improve their savings.
| | | |
| --- | --- | --- |
| Currently living with/would live with friends and family to help save for a deposit | 2017 | 2016 |
| North East | 52% | 53% |
| North West | 60% | 67% |
| Yorks & Humber | 58% | 71% |
| East Midlands | 55% | 70% |
| West Midlands | 57% | 70% |
| East of England | 66% | 74% |
| London | 62% | 71% |
| South East | 61% | 75% |
| South West | 57% | 68% |
| Wales | 60% | 53% |
| Scotland | 51% | 75% |
It is not just younger generations that are being forced to live with friends and family, four in ten (41%) of those over 35 are currently or are considering living with friends or family to help them get on the property ladder.

Achieving their dream could still take some time however, one in three (34%) of first time buyers believe it could take five or more years to get on the property ladder. For prospective first time buyers, their first home is often just the means to achieve their dream home – almost a quarter (24%) are only planning to live in their first home for only four years or less, while a third (33%) will live in their first home for 5-9 years.

Calling for change
When it comes to what would help first time buyers get on the ladder – just over a quarter (26%) believe building more homes would help them the most, a quarter (25%) believe there needs to be a special stamp-duty free allowance for first time buyers and a quarter (24%) believe better mortgage products need to be introduced.

Charles McDowell, Aldermore's Commercial Director, Mortgages, says: "Over the past year we have tracked the outlook for first time buyers as well as the obstacles they are facing to get on the property ladder. While the situation is by no means easy, there does seem to be light at the end of the tunnel for those trying to buy their first home. Although property prices remain a hurdle, slower house price increases has given a glimmer of hope to those trying to get on the ladder for the first time. Instead, mortgage affordability and difficulties in securing a mortgage are becoming more of an issue for first time buyers.

At Aldermore, we are fully aware of the issues facing first time buyers, and we want to do all that we can to support them when it comes to securing a mortgage. Our human approach to lending enables us to consider each case on an individual basis. We also offer various products to help first time buyers, including the family guarantee mortgage and 95% mortgages for customers who have a smaller deposit. We always recommend customers shop around to ensure they choose the best mortgage product for their individual needs."